PARK UPDATE:
September 21, 2023 Update:
Water-access at Niagara Springs, Crystal Springs Lake, and Box Canyon has been closed in response to the discovery of larv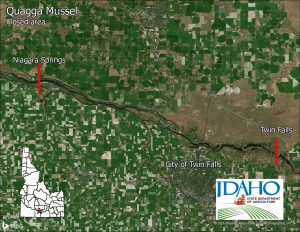 al quagga mussels upstream at Centennial Water Park in Twin Falls. State agencies, led by the Idaho State Department of Agriculture, are investigating the extent of the problem and initiating a response to eradicate the invasive species, which can harm native wildlife and foul pipes that deliver water for drinking, recreation, irrigation, hydropower and other uses.
The temporary, water-access closure area extends from Shoshone Falls to slightly beyond the Highway 46 bridge across the Snake River north of Buhl. It covers watercraft (boats, kayaks, paddleboards and canoes) as well as oars, waders, boots, lifejackets, fishing gear, buckets, nets, and other items contacting the water.
Thanks in advance for your cooperation, which will lead to a quicker resolution of the problem.

September 2023 Update:
As of Sept 5, 2023 the Visitor Center will be closing again on Tuesdays and Wednesday. Hours will be Thursday – Monday, 9 AM to 3 PM.
About the Park
Thousand Springs State Park is a testament to why this rugged area of southern Idaho is called the Magic Valley. The park is divided into six units that are all within short driving distance of each other. Each unit offers a unique experience.
Visitors can explore the Oregon Trail at the Kelton Trail; hike and picnic at magnificent Malad Gorge; fish, view wildlife or ride horses in the indoor arena at Billingsley Creek; step back in time and tour historic agricultural structures at Ritter Island; hike in Box Canyon Nature Preserve and watch bald eagles; picnic or teach the kids to fish at Niagara Springs.
Learn more about the Thousand Springs Art Festival that takes place on Ritter Island annually.
---
Construction of the new Visitor Center is completed!
Work began in September 2020 and was finished in May 2022. This building enhances recreational and historical offerings for Thousand Springs State Park and the Hagerman Fossil Beds National Monument by putting rangers and resources in a single location. The $2.5 million project springs from a novel partnership between the Idaho Department of Parks and Recreation (IDPR) and the National Park Service (NPS), which have agreed to co-locate to provide more services at less cost.
The 3.400-square-foot center will consolidate access to the six units of Thousand Springs – Malad Gorge, Kelton Trail, Billingsley Creek, Ritter Island, Niagara Springs, and the Box Canyon Springs Nature Preserve. It will also provide better access to the Hagerman Fossil Beds, bringing information and interpretation close to the archaeological site.
The State of Idaho is building the center, while NPS has agreed to lease space for the next 25 years. Only a handful of such agreements are believed to exist in the nation.
In addition to the center, two related projects at Thousand Springs will boost recreational opportunities:
A new, $460,000 bridge to Ritter Island provides better, safer access for visitors.
A new, 50-spot Billingsley Creek Campground is currently under construction and will add needed camping opportunities. The park awaits the contractor's completion of the $6 million project to open it to the public.
For more information about Hagerman Fossil Beds National Monument, please visit: www.nps.gov/hafo and follow on Facebook www.facebook.com/HagermanFossilBedsNPS
---
Current Conditions
Contact the Park
Address: 17970 U.S. Hwy 30
Hagerman, ID 83332
Phone: (208) 837-4505
Hours of Operation: As of Sept 5, 2023 the Visitor Center will be closing again on Tuesdays and Wednesday. Hours will be Thursday - Monday, 9 AM to 3 PM. | Day-use locations within state parks are open from 7 am to 10 pm, hours may change based on manager's discretion.
Email the Park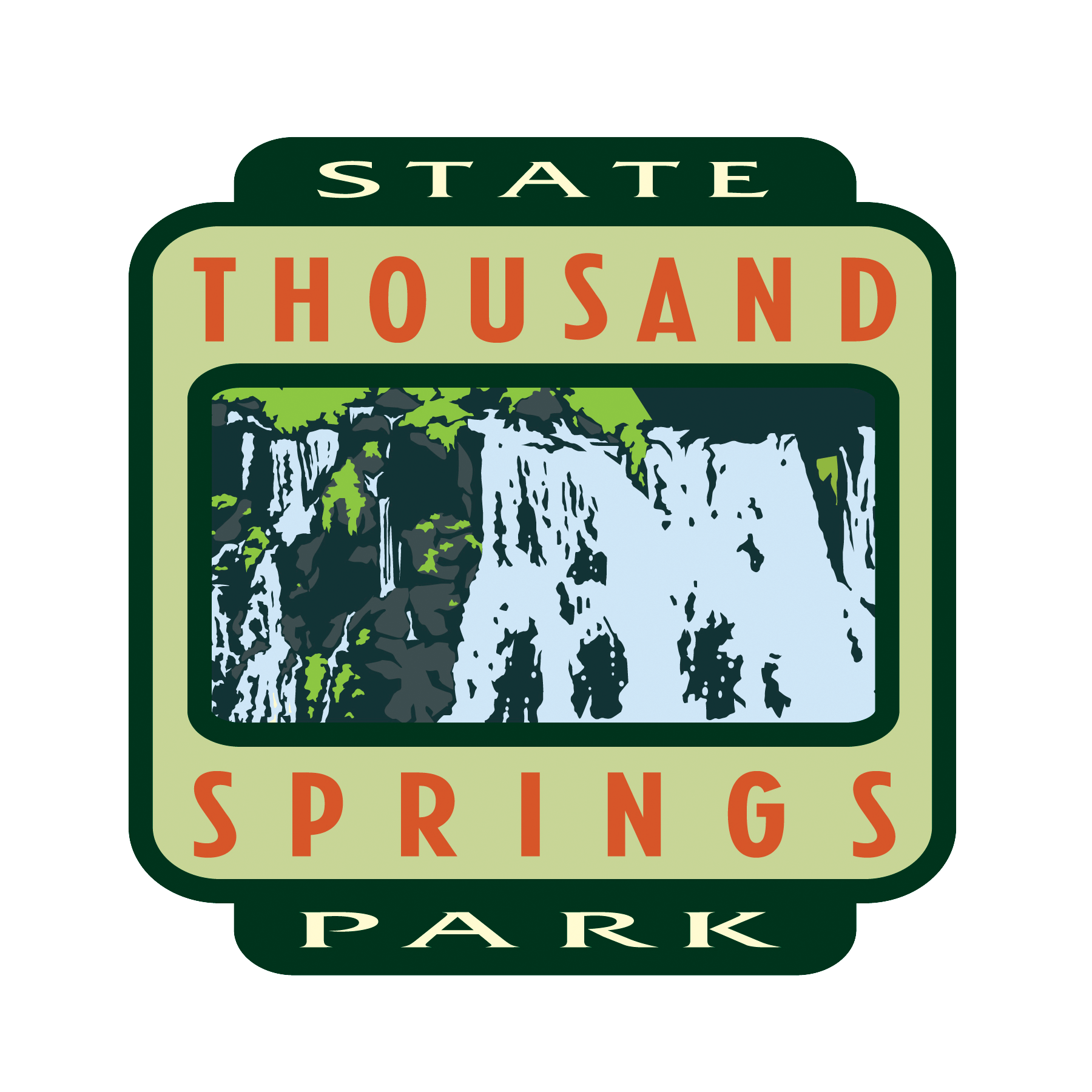 Upcoming Events
No Upcoming Events