About the Park
The Coeur d'Alene's Old Mission State Park spotlights the oldest building in Idaho. The Mission of the Sacred Heart was constructed between 1850 and 1853 by Catholic missionaries and members of the Coeur d'Alene Tribe. Listed on the National Register of Historic Places, the Sacred Heart Mission and the Coeur d'Alene's Old Mission State Park provide an educational experience not found anywhere else, giving visitors an opportunity to examine the dynamics and complexities between Jesuit missionaries and the tribal people among whom they settled in a beautiful park setting. The park features the Sacred Heart Mission church, a restored Parish House and a historic cemetery.
The visitor center includes a gift shop and a new award-winning exhibition "Sacred Encounters: Father De Smet & the Indians of the Rocky Mountain West" to help tell the fascinating story of the Mission, the Tribe and the missionaries.
Located near the Trail of the Coeur d'Alenes, one of the most spectacular biking trails in the Western United States, the Mission is an excellent place to stop for the day while on the trail, a wonderful place to view Idaho history and architecture and one of the most beautiful locations for a wedding and reception.
---
Note: In accordance with IDAPA Code 26.01.20, Section 175-15, Drone Usage is not permitted. Non-traditional Recreational Activities. Non-traditional recreational activities such as model airplane and glider operations, geo-caching, gold panning, drone operation, and metal detecting may be authorized by the park or program manager if such activities do not interfere with traditional uses of the park and are consistent with preservation of park resources.
Current Conditions
Contact the Park
Address: 31732 S Mission Rd
Cataldo, ID 83810
Phone: (208) 682-3814
Hours of Operation: Visitors Center and historic buildings, open daily, 9 a.m. to 5 p.m. Closed major holidays.
Email the Park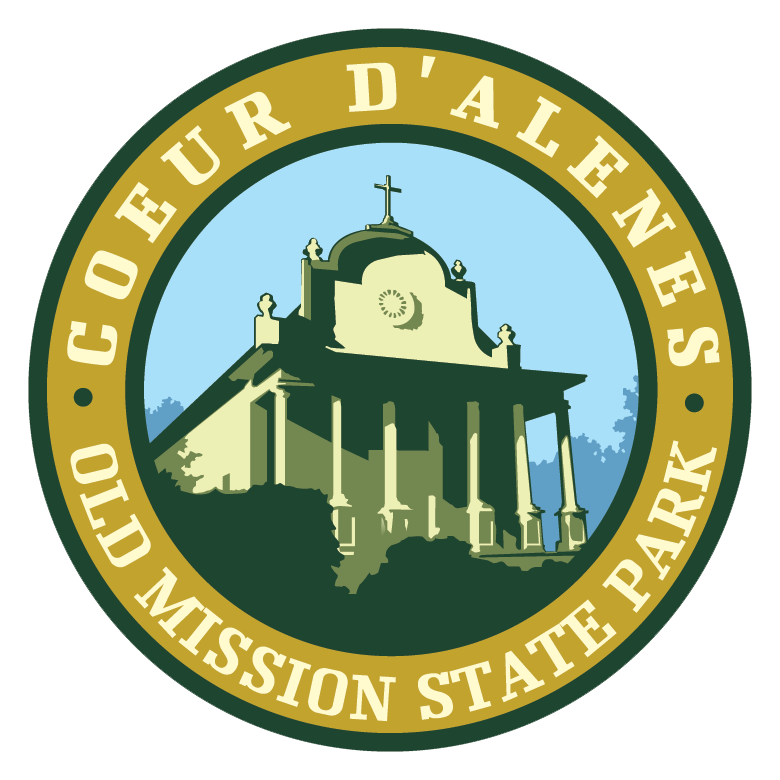 Upcoming Events
No Upcoming Events