PARK UPDATE:
Note to visitors of Lucky Peak, Eagle Island, and Ponderosa State Parks: Central District Health issued an order requiring the wearing of a mask in Ada County whenever physical distancing is impossible, which includes being outdoors at Lucky Peak and Eagle Island. A second mask order now covers Valley County, which applies to Cascade and Ponderosa. Also, the McCall City Council requires masks indoors and outside, whenever six feet of distancing cannot be maintained, which covers Ponderosa.
McCall's mandate expired and just Valley County is in effect.
Springs Shores hours are currently sunrise to sunset. Beware of mud, as a dozen vehicles have become stuck in recent weeks, and no assistance is available on site.
About the Park
Lucky Peak State Park is the perfect place for swimming, picnicking, fishing, boating or biking. Sandy Point and Discovery Park are a 10-minute drive from downtown Boise or a 30-minute bike ride on the scenic Boise River Greenbelt. Springs Shores Marina a 40-minute drive. Ride your bike to the park and enjoy a cool dip at the Sandy Point beach. Bring your family and your dog to Discovery Park for a picnic, or bring your water toys to Spring Shores, which offers boat ramps, ample parking, a full-service marina, watercraft rentals, and a convenience store.
Three distinct day use units make up Lucky Peak State Park. Discovery is a popular roadside park that is a great place to host a company party or family reunion. Sandy Point, at the base of the Lucky Peak Dam, is popular for its beach and clear, cool water. Spring Shores offers lakeside access for water enthusiasts by providing two boat ramps, parking, a marina, watercraft rentals, and a convenience store.
Visit the Bureau of Reclamation website for current water levels.
Current Conditions
Contact the Park
Address: 74 Arrowrock Rd
Boise, ID 83716
Phone: (208) 334-2432
Hours of Operation: Discovery and Spring Shores: sunrise to sunset, daily. Sandy Point: 8 a.m. to 4 p.m. People and property must leave at closing.
Email the Park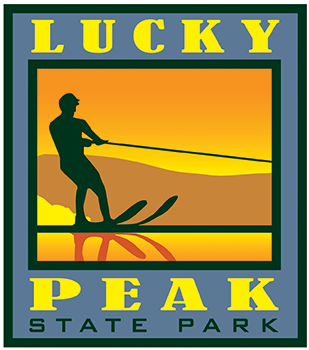 Upcoming Events
No Upcoming Events