PARK UPDATE:
Lion Roar Fire Update | Wednesday, August 10, 2022: 
The Priest Lake/Lion Roar Fire is burning near Priest Lake State Park but does not pose a safety risk to park guests at this time, according to the Idaho Department of Lands and the Bonner County Sheriff's Office. The fire is estimated to be about 55 acres, with zero containment, but is burning away from the park in rugged terrain. The sheriff's office has issued an alert for people to be ready to move in case conditions change but there is no current threat, although the fire-fighting activity is certainly disruptive and will continue until further notice. For latest updates, visit the IDL Fire Page (click here)
Park Reservations
By phone: 1-888-9-CAMPID or 1-888-922-6743
About the Park
Priest Lake State Park lies just 30 miles from the Canadian border, nestled deep below the crest of the Selkirk Mountains. Surrounded by the natural beauty of Northern Idaho and mile-high mountains, Priest Lake State Park sits along the eastern shores of Priest Lake, a 19-mile long, 300-foot-deep waterbody.
Visitors to the park will enjoy the dense forests of cedar, fir and tamarack and will be able to observe the park's year round inhabitants such as the whitetail deer, black bear, moose and bald eagles. Noted for its extremely clear water, fed by streams cascading from the high Selkirk peaks, the main body of Priest Lake extends north-south for 19 miles. A two-mile thoroughfare connects the main lake to the remote Upper Priest Lake that is accessible only by foot, mountain bike, or boat.
Current Conditions
Contact the Park
Address: 314 Indian Creek Park Road
Coolin, ID 83821
Phone: (208) 443-2200
Hours of Operation: Day-use locations within state parks are open from 7 am to 10 pm, per Idaho state code 26.01.20 (5). Day-use hours may change based on park manager discretion.
Email the Park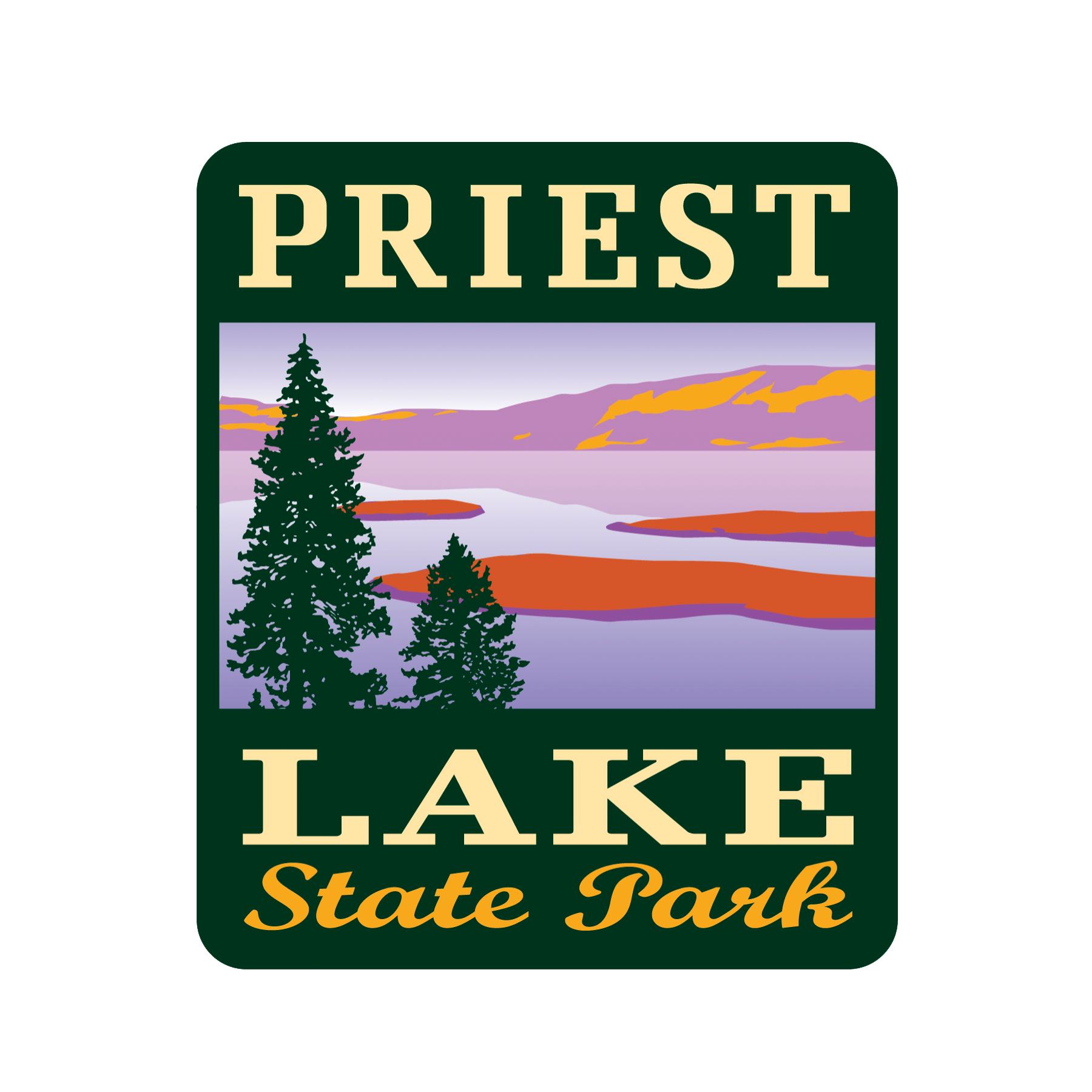 Upcoming Events