PARK UPDATE:
Please Note: Contrary to Google Maps directions, when traveling to the park from the North, please keep on Hwy 95 (do not turn left onto Conkling Road). When you arrive at Plummer, turn left (East) onto State Hwy 5 to access the park
Summer 2021:
As of July 15, 2021, all north region state parks have banned campfires and propane-fueled fire rings. Propane grills and cooking stoves are still permitted at this time.
Current Parks with Stage 2 Fire Bans:
Priest Lake State Park
Round Lake State Park
Farragut State Park
Heyburn State Park
McCroskey State Park
Dworshak State Park
Hells Gate State Park
Park Reservations
By phone: 1-888-9-CAMPID or 1-888-922-6743
About the Park
Created in 1908, Heyburn State Park is the oldest park in the Pacific Northwest. Towering Ponderosa pines give way to flower-filled meadows and placid waters. Visitors can enjoy the peaceful serenity of cottages, cabins and campsites and admire the work of the Civilian Conservation Corps who built many buildings within the park in the 1930s.
Comprised of about 5,744 acres of land and 2,332 acres of water, Heyburn State Park is a paddler and pedaler paradise. Miles of trails await you whether you are a hiker, cyclist or horse rider. Bring your own boat or rent a kayak, canoe, or standup paddleboard and enjoy three lakes — Chatcolet, Benewah and Hidden Lakes, or the shadowy St. Joe River, which meanders along the eastern boundary of the park. The Trail of the Coeur d'Alenes, one of the most popular biking trails in the western United States, runs directly through the park.
Learn more about Heyburn State Park by watching an informative video.
Current Conditions
Contact the Park
Address: 57 Chatcolet Rd
Plummer, ID 83851
Phone: (208) 686-1308
Hours of Operation: Day-use locations within state parks are open from 7 am to 10 pm, per Idaho state code 26.01.20 (5). Day-use hours may change based on park manager discretion.
Email the Park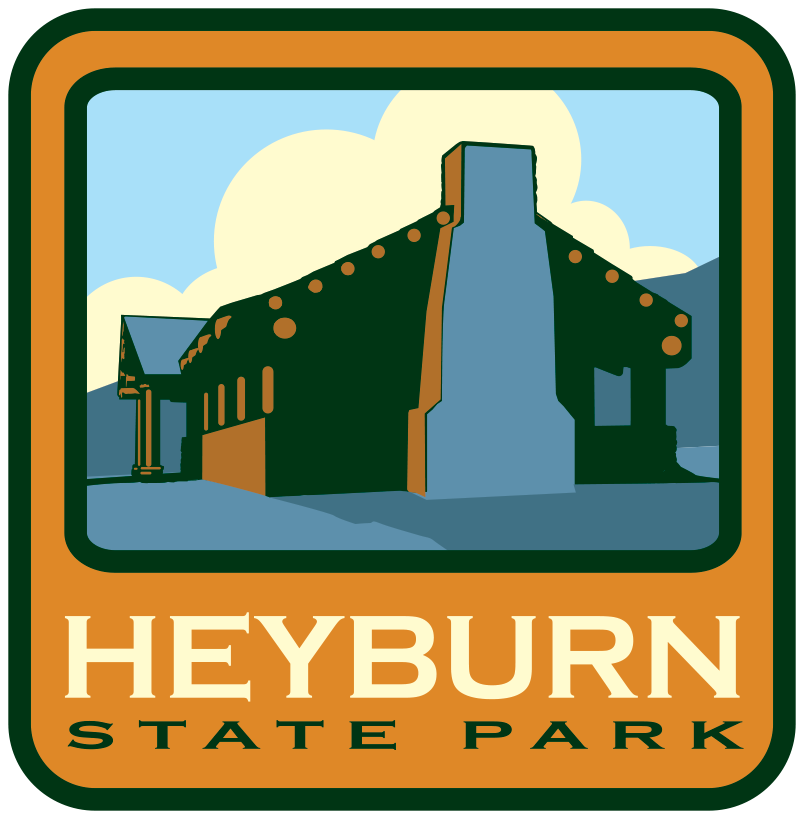 Upcoming Events
No Upcoming Events