PARK UPDATE:
Spring Update 2022:
With the spring wildflowers blooming, we know everyone is ready to come out and enjoy the spectacular views along Skyline Drive! Please have some patience, although the road is open to traffic, we have not fully cleared the windfall, so trailers are not recommended. There is an active logging sale occurring on the southwest side of Iron Mountain. Unfortunately, there was a large Ponderosa Pine Bark Beetle infestation, and we are trying to stop its spread. As a result, Skyline may be blocked between Mile Marker 14 and 15. There is a road that bypasses the area on the uphill side. We also have a habitat restoration project at the far west park boundary, which is still in the cleanup phase, so it looks a little rough. We are targeting having the water system for Redtail Campground (just below Mission Mountain) activated and all trails cleared by Memorial Day Weekend. Thanks for your patience and we look forward to seeing you soon!
About the Park
Mary McCroskey State Park was given to the State of Idaho in 1955 and is dedicated to the memory of frontier women and the hardships they endured. Local conservationist, Virgil T. McCroskey, gradually bought up land endangered by logging and cobbled his purchases into a 4,400-acre parcel.
To make the land more attractive to tourists, McCroskey cut viewpoints into some of the slopes, built picnic areas, planted flowers, and established a road. The Idaho legislature, however, had serious doubts about the new park, thinking it would not generate enough revenue to justify the loss in taxes, and agreed to accept the gift only if McCroskey would maintain the park at his expense for the next 15 years. McCroskey, then in his 70s, accepted the terms, and lived exactly 15 more years, fulfilling his obligation to the State of Idaho just weeks before his death in 1970 at 93.
McCroskey named the park in honor of his mother, a pioneer woman who came to Eastern Washington with her husband and children to establish a homestead near Steptoe Butte, north of Colfax, Washington.
Skyline Drive is an 18-mile-long, unimproved road that rises through a dense cedar forest and Ponderosa pines to spectacular vistas of the rolling Palouse prairie. The road provides access to 32 miles of multi-purpose trails for hikers, mountain bikers, horseback riders, and all-terrain vehicles (ATVs) riders. The road is not safe for large RVs or trailers, and it may be too rough for your family car, but if you've got a suitable rig and are willing to explore, you won't be disappointed.
Current Conditions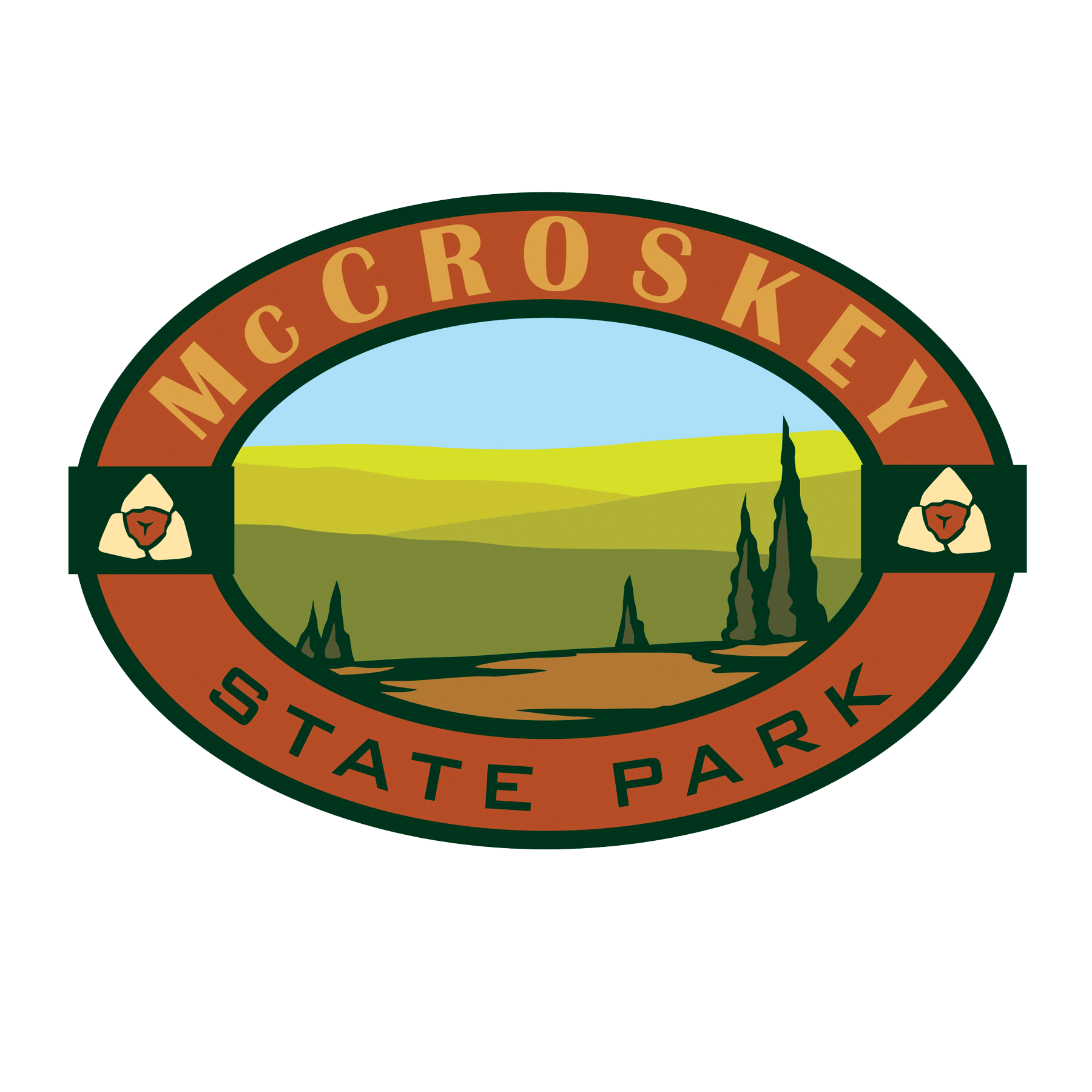 Upcoming Events
No Upcoming Events