About the Park
Your historic sight-seeing tour starts here! Mary Minerva McCroskey State Park boasts epic views of the Palouse Divide, lush cedar forests, secluded camping, historic interests, multi-use trails, open Ponderosa stands, and the perfect road for a Sunday afternoon drive.
Yes, there are pit toilets–five in fact–scattered throughout the park.
Yes, there is running water, but it is only seasonal.
No, there is no garbage service. Pack it in, pack it out.
Park History
Skyline Drive, the main access through McCroskey is a gravel road that can be traveled by most vehicles. Skyline Drive is not plowed and becomes snowed in during the winter months. It is essentially one-lane, but wide enough for two vehicles to pass with generous shoulders and numerous pull-outs. Very wide or long recreational vehicles and horse trailers are not recommended without the driver first making their own assessment. Skyline Drive is a little over 17 miles long; mile markers begin at the south entrance of the park, off Highway 95. You may access Skyline Drive from Idaho or Washington.
From Washington, follow signs out of Farmington, to either East Pigeon Hollow Road or Mail Route Road (mail was historically, and to this day still is, transported from Desmet, Idaho to Farmington, Washington). East Pigeon Hollow brings you to the junction of King Valley Road and Skyline Drive. Mail Route Road accesses the park at the Four Corners, farther north. 

From the Idaho side, all access is from Highway 95. Follow signs off the highway just south of Tensed, through the town of Desmet. One can either travel the King Valley Road, putting you between mile 13 and 14 on Skyline Drive, or up the other side of Mail Route Road.

A third, and final access point, the most direct route, is farther south on Highway 95, just north of the Idaho Transportation Department Mineral Mountain Rest Area. This access puts you directly on Skyline Drive and there is an oversized vehicle turn-around, picnic area, pit toilet, and trailheads about three quarters of a mile up the road.
So, why Skyline Drive? Why the name McCroskey? Virgil Talmage McCroskey had a vision. He used to dream of spending his time up on the forested ridge during the hot and exposed summers on his family farm outside of Oakesdale, Washington. Whenever possible, he would spend his time exploring the intricate and diverse ridges of "…the mountain, whose sun-bright summit mingles with the sky." He fell in love with the majesty and diversity of this mountain and formulated the vision for a driving tour along the ridge, providing recreation access to this wondrous place.
He made it his life's work to obtain as much of what is now McCroskey (and Steptoe Butte) to preserve and conserve for future generations to enjoy. Virgil donated 4,400 acres to the State of Idaho in 1955 in honor of his mother, Mary Minerva McCroskey. In the late 1800s, Mary made the arduous journey with her ten children from Tennessee to Washington. The fertile Palouse called the McCroskey family west for a better life. This remarkable feat inspired Virgil to dedicate this extraordinary monument of nature for his revered mother and all other pioneer women who sacrificed so much for their families.
However, the Idaho legislature had serious doubts about the new park and agreed to accept the gift only if Virgil would maintain the park at his expense for the next 15 years. Virgil, then in his 70s, accepted the terms and lived exactly 15 more years, fulfilling his obligation to the State of Idaho just weeks before his death in 1970 at 93.
Additional Park Info
McCroskey borders federal, private, and tribal lands. As one travels south to north, you will begin your adventure in dense cedar and grand fir forests, on steep north-east facing slopes. Then to southern open skies amongst the ponderosa and Douglas fir stands. On the west side of Skyline Drive and the park, you will get some of the best views of the Palouse imaginable. To the east, one sees the foothills of the Bitterroot Divide on the Idaho Montana border.
Virgil really did have a vision for the park, as it is the perfect example of an ecotone, or transition point between two ecosystems. Truly where the sun meets the mountains, Skyline Drive is the rise between the forest and the prairie. Native Palouse Prairie, an endangered ecosystem, is in fact preserved throughout the State Park; this ecosystem is only able to be seen in a few places in Idaho and Washington. In addition to native plants, there are perennial ornamental flowers that were planted by Virgil himself in honor of his mother.
There are four established campgrounds: Fireplace, Mission Mountain, Redtail, and Iron Mountain. All have vault toilets. From late spring through early fall, potable water is available at the base of Mission Mountain, along Skyline Drive near mile nine, and in Redtail Campground.
The McCroskey trail system offers a variety of uses. The most popular uses for the trails are mountain bikes and motorcycles, but horses and hikers alike are welcome. Due to the multiple uses of these trails, follow proper trail etiquette and share the space appropriately. UTVs and ATVs are popular along Skyline Drive, as well as some of the wider trails. Be sure to keep your eyes open when on trail to spot old growth trees, accipiters, butterflies, elk, moose, and more.
Next time you find yourself driving north on Highway 95, take a left on Skyline Drive for a breathtaking detour and a step back in time. Plan your next getaway to McCroskey for a remote adventure where the mountain meets the sun.
Current Conditions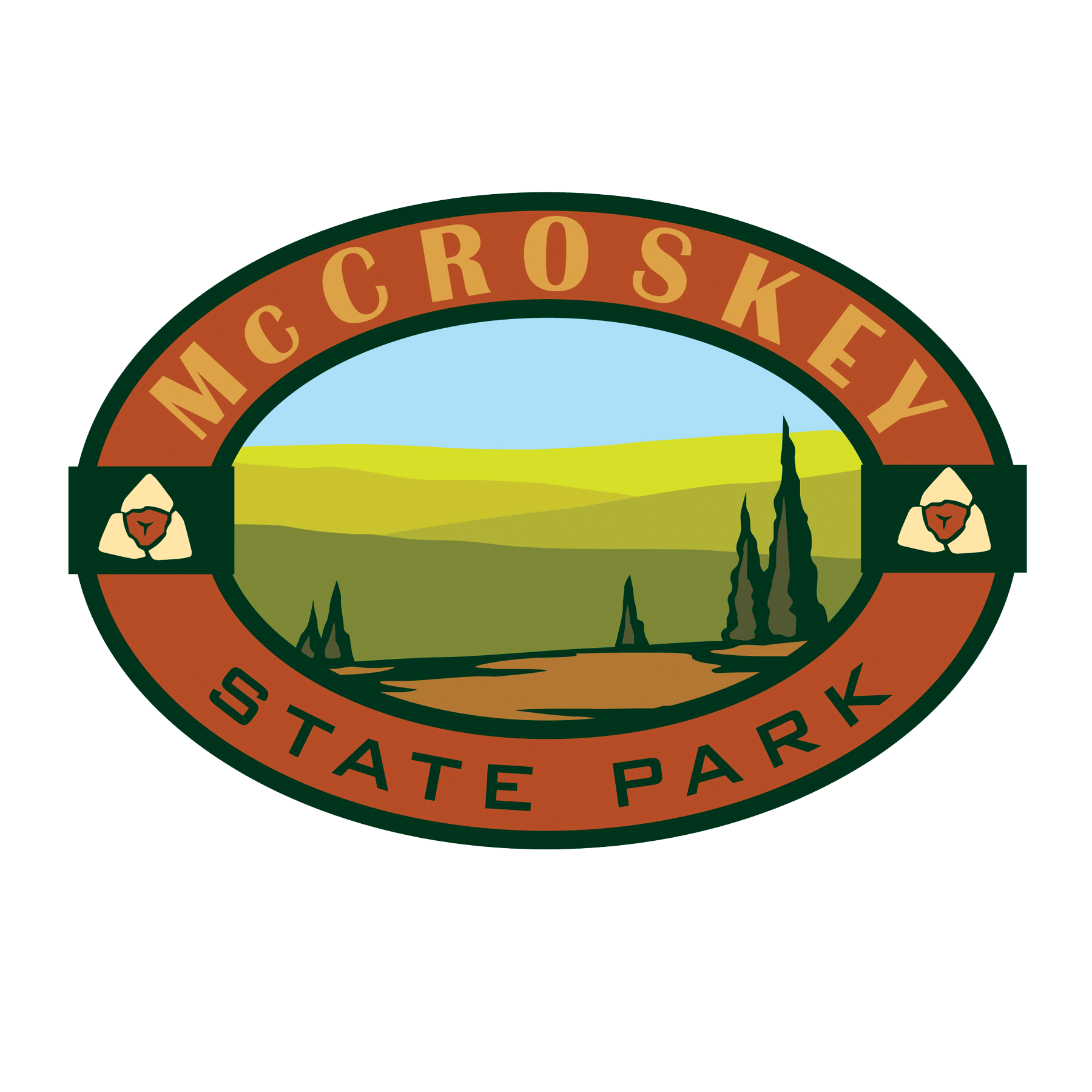 Upcoming Events
No Upcoming Events