PARK UPDATE:
Thursday, July 29, 2021: Sandy well water at Eagle Island State Park has forced the shutdown of restrooms, drinking fountains and the water slide. While the park remains open, visitors are urged to bring their own drinking water. Portable restrooms have been installed.
Park officials said the shutdown protects the facility's plumbing and slide machinery, which could be ruined by sand. A consultant has been brought in to examine the water supply well and to suggest potential remedies. There is currently no estimate as to when the water service will be restored.
Sand appeared in the water earlier this month and the problem has grown worse in recent days.
About the Park
Eagle Island State Park is a 545-acre park west of Boise. Bordered on the north and south by the Boise River, Eagle Island features a swimming beach, grassy picnic area and more than five miles of trails for horseback riding, hiking or walking your dog. The waterslide opens Memorial Day weekend and is open generally until Labor Day.
A 19-hole disc golf course provides a challenge for players. Check out Eagle Island's Disc Golf Club, click here!
The park is open to only non-motorized boats.
Current Conditions
Contact the Park
Address: 165 S Eagle Island Pkwy
Eagle, ID 83616
Phone: (208) 939-0696
Hours of Operation: Day-use locations within state parks are open from 7 am to 10 pm, per Idaho state code 26.01.20 (5). Day-use hours may change based on park manager discretion.
Email the Park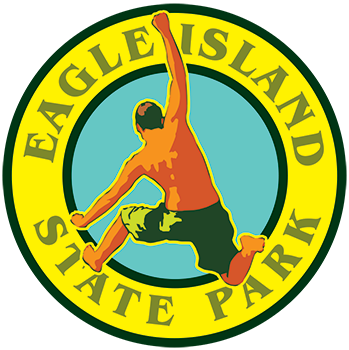 Upcoming Events
No Upcoming Events