PARK UPDATE:
Eagle Island State Park has a new policy regarding dogs off-leash and has designated an area and trails that are open to off-leash dogs that are under the demonstrated control of their owners. Click here for details.
Attention Visitors:
Park staff will be conducting hazardous tree removal and clean up at Eagle Island State Park beginning November 14-17, 2022
The decision to remove the trees in question was arrived at while working through the hazard tree assessment process that is used to identify potential hazards and maintenance issues related to tree health in the park. The trees that will be removed are at the end of their life, have been stressed due to disease, and are located in areas that present a hazard to the public or the facilities of the park. To ensure visitor safety and allow park staff to complete this important project please do not enter work areas during the tree removal and cleanup process.  
For additional information please contact the park at EAG@idpr.idaho.gov or by phone at 208-939-0696
Motor Vehicle Entry Fee: $7 per vehicle per day
Idaho State Parks Passport: $10 for Idaho residents
MVEF: $80 annual permit for out of state residents. Available at all park offices, online, and by phone at 1-888-922-6743
Group Fees: Call park office for reservation information
Air Compressor: Coin operated, two quarters
Water Slide: $1 per ride, $8 for 10 rides, $12 for an all day ride bracelet
Disc Golf: No additional charge. Bring your own discs.
Professional Photographer Fee: $100 per calendar year. Filming Permit Application.
Rentals:
Cornhole: 2 hours for $10
Click here for info on Paddleboards Rentals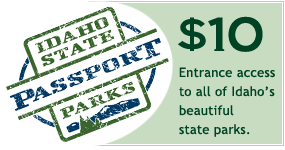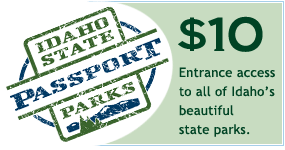 Current Conditions
Contact the Park
Address: 165 S Eagle Island Pkwy
Eagle, ID 83616
Phone: (208) 939-0696
Hours of Operation: Day-use locations within state parks are open from 7 am to 10 pm, per Idaho state code 26.01.20 (5). Day-use hours may change based on park manager discretion.
Email the Park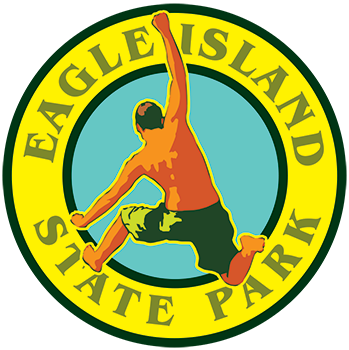 Upcoming Events