Partnerships that support Idaho's recreation and tourism
Created in 1988-1989, IRTI is an enduring coalition of state and federal agencies and non-profit organizations working together to provide Idaho citizens and visitors with statewide recreation opportunities. We work to provide our citizens and visitors with public information, services, and connections to Idaho's best sites and activities. IRTI has supported Idaho's recreation and tourism with these efforts for over 30 years:
Statewide campground directory
Idaho Scenic Byways System
Guides: Idaho Watchable Wildlife Viewing, Idaho Birding Trails
Be Outside Idaho, Free Fishing Day, Bird by Bird Idaho, Unplug & Be Outside Days, Bogus Basin Ski, and other youth outdoor activities
Idaho Department of Commerce & Tourism's "Visit Idaho" travel information
Trail access and use: motorized, non-motorized, and bikes
Statewide recreation and tourism conferences, special events, and activities
Upcoming Meetings
IRTI Steering Committee Meeting
June 14, 2022; 9 am-12 pm MST
IDFG Boise HQ- 600 S Walnut Street, Boise, ID
Selkirk Room
Zoom:
Join Zoom Meeting https://us02web.zoom.us/j/85308117367?pwd=bEkwbHc4b2NscDFoOHgvYm5rSGdGUT09
Meeting ID: 853 0811 7367
Passcode: 860020
For more information about IRTI, click the links in the side panel.
The Idaho Recreation and Tourism Initiative (IRTI) is comprised of a diverse coalition of state and federal agencies and nonprofit organizations who work together to provide Idaho citizens and visitors with statewide recreation opportunities. IRTI was formed in 1988 under Governor Cecil Andrus, first coordinated by the U.S. Forest Service (USFS) and Idaho Department of Parks and Recreation (IDPR). 
Today, IRTI is governed by a Steering Committee that is comprised of one representative from each partner agency. Each partner signs a Memorandum of Understanding (MOU) that helps guides the overall goals and objectives of IRTI. The Steering Committee meets three to four times per year to explore opportunities to work together on collaborative recreation and tourism projects. The Steering Committee approves statewide work projects, charters working groups to implement the projects, and administers an annual budget that is funded by contributions from various partner agencies. An IRTI Coordinator provides staff support to the Steering Committee, funded jointly by the partner agencies, and hosted by IDPR.  
How Does IRTI Benefit Idaho?
IRTI projects reflect a wide and diverse range of efforts and engage an equally wide and diverse range of partners in statewide outdoor recreation and tourism. IRTI-supported projects, activities, and education enrich the lives of Idaho citizens and visitors, and help support Idaho's economy and quality of life.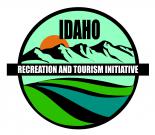 Contacts:
Mindy Peper 
Group Coordinator

Craig Quintana
Public Information Officer, Sr.
208-514-2254
Public Information Specialist
208-514-2430