PARK UPDATE:
PARK UPDATE:
ATTENTION: Dogs are not permitted beyond the parking lots. Harriman State Park of Idaho is a waterfowl and wildlife refuge. Dogs cannot be left unattended and must always be on a six-foot leash. Department employees may impound or remove any stray or unattended animals at the owner's expense. (IDAPA 26.01. 20.175. 09)
There is a $7 Motor Vehicle Entrance Fee (MVEF) per vehicle to visit the Park. Your receipt tab from Harriman is also good for the day at Mesa Falls and Henrys Lake State Park. You can purchase a 2023 Annual MVEF Pass for $80 at Park Headquarters. Vehicles registered in the State of Idaho can purchase a $10 Idaho State Park Passport from the Department of Motor Vehicles.
Please Be Bear Aware! The season from May-September sees heightened bear activity in the park, requiring visitors to use extra caution when recreating. Please read park signage where posted, stop by the visitor center to speak with a Ranger, and be aware of your surroundings when visiting. Remember to make noise; travel in groups; only hike/bike during daylight hours.
Guided tours of the Historic Railroad Ranch buildings are available 10:00 a.m. – 3:00 p.m. on Friday, Saturday, and Sunday from Memorial Day Weekend to Labor Day.
Follow us on Facebook for current trail conditions, events, and link to local weather.
**Note: If you do not have a Facebook account, please use your phone or browser, and scroll to the very bottom of this page. There you can see the latest Harriman State Park posts, including conditions updates.
Park Reservations
By phone: 1-888-9-CAMPID or 1-888-922-6743
About the Park
Harriman State Park lies within a 16,000-acre wildlife refuge in the Greater Yellowstone Ecosystem. Known for its beautiful scenery and wildlife, Harriman State Park offers 22 miles of hiking, mountain biking, and horseback riding trails that slink through meadows, meander along river banks and through lush evergreen forests. Some of the best fly fishing waters in the nation flow through eight miles of Harriman State Park, known by anglers all over the world over as "the Ranch." Moose, elk and Trumpeter Swans, the world's largest waterfowl species, are a common sight at Harriman.
Owned by Union Pacific Railroad investors from 1902 to 1977, the park acreage served as a cattle ranch and private retreat for the Harriman and Guggenheim families. Today, Harriman State Park provides visitors a perfect setting to enjoy the unique history and natural beauty of the area.
Visitors can stay overnight in Harriman's unique overnight facilities, such as the rustic Yurts or Ranch Manager's House. Harriman's rental facilities are perfect for family events, weddings, retreats and learning conferences. During the summer, tours of the historic Railroad Ranch buildings and interpretive nature programs are offered on weekends and holidays by our knowledgeable park rangers. Winter activities include over 24 miles of groomed Nordic skiing trails, snowshoeing, and fat biking. The historic Jones House serves as a warming hut (CLOSED winter 2022) on weekends, offering views of Henrys Fork and its wintering wildlife. This park is generously supported by the Friends of Harriman State Park.
Want the latest information and updates from Harriman State park? Follow them on Facebook! Click here or the image below!

Current Conditions
Contact the Park
Address: 3489 Green Canyon Rd
Island Park, ID 83429
Phone: (208) 558-7368
Hours of Operation: Day-use locations within state parks are open from 7 am to 10 pm, per Idaho state code 26.01.20 (5). Day-use hours may change based on park manager discretion.
Email the Park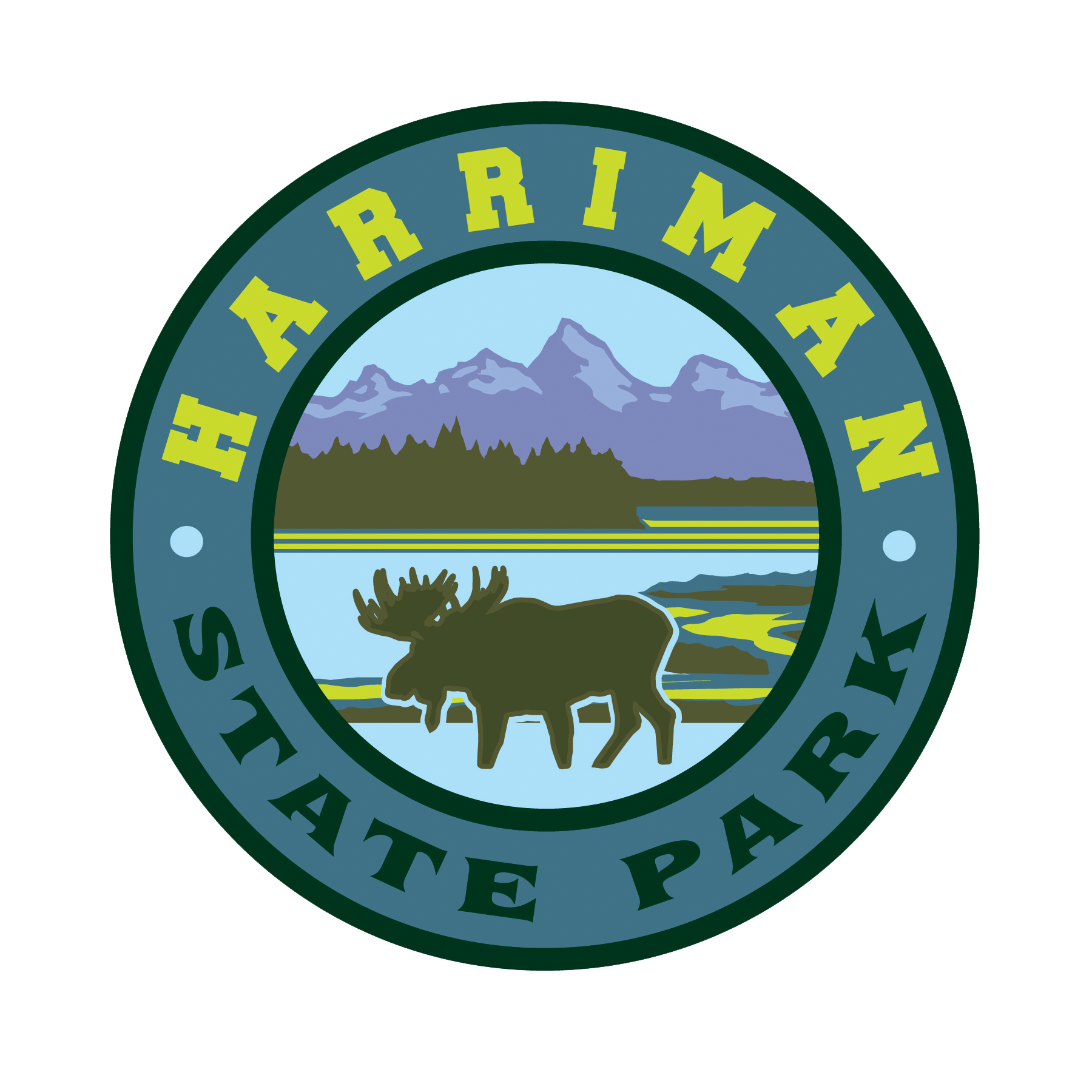 Upcoming Events