PARK UPDATE:
PARK UPDATE:
ATTENTION: Dogs are not permitted beyond the parking lots. Harriman State Park of Idaho is a waterfowl and wildlife refuge. Dogs cannot be left unattended and must always be on a six-foot leash. Department employees may impound or remove any stray or unattended animals at the owner's expense. (IDAPA 26.01. 20.175. 09)
There is a $7 Motor Vehicle Entrance Fee (MVEF) per vehicle to visit the Park. Your receipt tab from Harriman is also good for the day at Mesa Falls and Henrys Lake State Park. You can purchase a 2023 Annual MVEF Pass for $80 at Park Headquarters. Vehicles registered in the State of Idaho can purchase a $10 Idaho State Park Passport from the Department of Motor Vehicles.
Please Be Bear Aware! The season from May-September sees heightened bear activity in the park, requiring visitors to use extra caution when recreating. Please read park signage where posted, stop by the visitor center to speak with a Ranger, and be aware of your surroundings when visiting. Remember to make noise; travel in groups; only hike/bike during daylight hours.
Guided tours of the Historic Railroad Ranch buildings are available 10:00 a.m. – 3:00 p.m. on Friday, Saturday, and Sunday from Memorial Day Weekend to Labor Day.
Follow us on Facebook for current trail conditions, events, and link to local weather.
**Note: If you do not have a Facebook account, please use your phone or browser, and scroll to the very bottom of this page. There you can see the latest Harriman State Park posts, including conditions updates.
Park Reservations
By phone: 1-888-9-CAMPID or 1-888-922-6743
Location: 28 miles S of West Yellowstone, MT | 130 miles N of Pocatello, ID | 258 miles N of Ogden, Utah
Amenities:
Boat Ramp/Launch
Fire Rings
Group Picnic Shelter
Horse Rental
Picnic Areas
Vault Toilets
Accommodations:
Winter Groomed Nordic Track(s): Yes
Trail Types: Hike, bike, horse
ADA Accessibility features:
ADA Restroom
ADA Trail
ADA Yurt
Acreage: 11,000
Elevation: 6,210
Coordinates: 44.3226, -111.4604
Groups: Group dorms, kitchens, meeting and conference rooms, cabins
Overnight: Dorms, bunkhouse, Scovel Center, cabins, yurts
Nearby: Henrys Fork of the Snake River, Henrys Lake State Park, Mesa Falls Recreation Area, Mesa Falls Scenic Byway (Idaho Highway 47), Big Springs Nature Trail, golf, Snowmobile trails, Yellowstone National Park
Rent or Buy: Horseback riding is available through Dry Ridge Outfitters: 208.558.7433 or visit www.dryridgeharriman.com
Wifi Info: WiFi hotspot is available at the Boy's House on the Ranch and at the Scovel Center for meetings
Learn: Jr, Ranger, Writers at Harriman (a workshop for high school students), Mountains and Strings (a chamber music camp for kids)
Pets: Dogs are not permitted beyond the parking lots
Visitor Center: Yes
Museum Available: Yes
Junior Ranger Program: Yes
Loaner Fishing Rods: No
Loaner Backpacks: Yes
Current Conditions
Contact the Park
Address: 3489 Green Canyon Rd
Island Park, ID 83429
Phone: (208) 558-7368
Hours of Operation: Day-use locations within state parks are open from 7 am to 10 pm, per Idaho state code 26.01.20 (5). Day-use hours may change based on park manager discretion.
Email the Park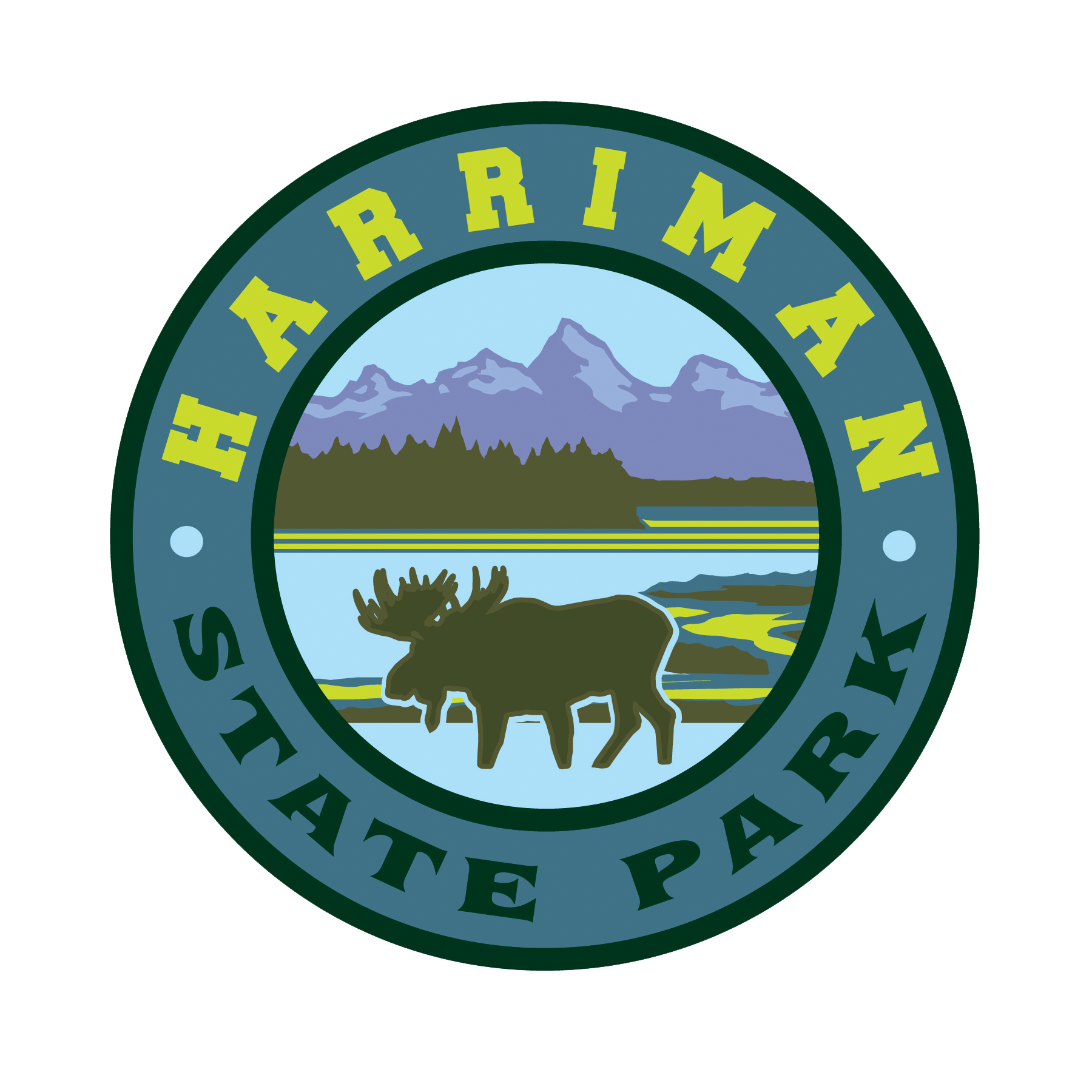 Upcoming Events