PARK UPDATE:
September 2023 Update:
Discovery Visitors, the restrooms are currently CLOSED for repair (9/25/2023). Sandy Point restrooms are OPEN. Portable restrooms have been ordered and will arrive ASAP. We apologize for the inconvenience!
Sandy Point hours have CHANGED: Sandy Point Hours are 8am-4pm 7days a week. All vehicles must be out by 4pm.
Spring Shores & Discovery Hours:
Sunrise to Sunset (year round)
LAKE INFORMATION:
The West ramp at Spring Shores is now closed due (as of Oct 3, 2023) to low water levels. Please use caution around the water as steep cliffs and sudden drop-offs are often overlooked and can be dangerous.
Lake levels are still dropping. Currently all boat slips, Barclay Bay Launch, Robie Creek Launch, Macks Creek Launch/Camp, and all shoreline docks are aground for the season. Spring Shores West Boat Launch will remain open for the winter, weather conditions and lake levels permitting.
If you like fun in the sun, the beach at Sandy Point is the place for you and your family. Enjoy a dip in the cool water after a scenic bike ride on the Boise River Greenbelt! This 34-acre site at the base of Lucky Peak Dam features a large sandy swimming area complete with water toys and two beach volleyball courts. Sandy Point offers lots of cool grass and shady trees.
Hours of Operation
Park hours for Sandy Point are 8 am – 4pm
If unsure, please call the park for current operating hours. (208) 514-2486
Paddleboard Rentals
Paddleboard rentals during the summer season are available at through Paddleboard Idaho, located within Sandy Point. (208) 297-3884 Paddleboard Idaho
What is Not Allowed at Sandy Point?
Pets are prohibited from Sandy Point May 1 – October 1
Glass containers and fishing are prohibited.
No hardshell watercraft in the swimming area (we recommend Discovery Park for this type of watercraft), Inflatable watercraft only.
No tree-hanging hammocks or slacklines
What's at Sandy Point?
Restrooms
Changing Areas
Showers
Charcoal Grills
Picnic Tables
Disc golf (Seasonally: Oct 1 – May 1)
2 Sand Volleyball courts
Amphitheater (reservation only)
Loaner Backpack Program
"Scout's Footprint Friends" Animal Track self-guided activity, starts near the concession building.
"Space Walk" with self-guided tour brochure, located along bike path
Current Conditions
Contact the Park
Address: 74 Arrowrock Rd
Boise, ID 83716
Phone: (208) 514-2486
Hours of Operation: Discovery Park and Spring Shores Hours: Sunrise to Sunset, daily | Sandy Point Hours: 8am-4pm | People and property must leave at closing.
Email the Park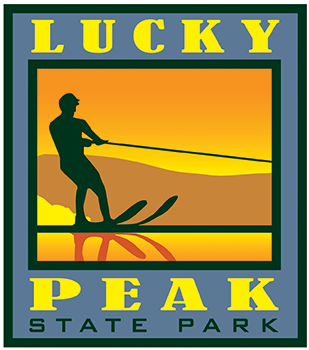 Upcoming Events