PARK UPDATE:
November/December 2023 Update:
Sandy Point Closed on Thursday November 23rd.
Facilities have been winterized and all concessionaires are closed for the season. Portable restrooms are available in the parking lot at Discovery and Sandy Point units. The west restrooms at the concession building of Spring Shores Marina remains open.
Park Hours:
Sandy Point Hours are 8am-4pm 7days a week. All vehicles must be out by 4pm. Pedestrian/Greenbelt use is allowed until sunset. Disc golf course is open, pond has drained, pets are currently allowed.
Discovery and Spring Shores Units: Sunrise to Sunset, pets are allowed (year round)
LAKE INFORMATION:
The East ramp of Spring Shores is CLOSED.  West ramp at Spring Shores is OPEN but boaters should be aware of unseen hazards during low water levels. Please use caution around the water as steep cliffs and sudden drop-offs directly below the surface are often overlooked and can be dangerous. Motorists leaving the pavement may get stuck in sand and mud. You are solely responsible for your vehicles; park staff are not available to assist in the recovery of vehicles.
Located just 8 miles southeast of Boise, Discovery Park is a great place to picnic, fish, and relax among the magnificent trees and the rocky canyons which offer beauty and solitude. 
This section of the Boise River is an excellent flat water area often visited by canoeists and kayakers.  You will usually see waterfowl, song birds, and our resident owl during the summer while bald eagles are common in the winter. 
Dogs Welcome
Discovery is an excellent place for dogs to play! Please clean up after your pet (doggy bag dispensers are located by the dumpsters) and please keep your four-legged friends leashed when not playing in the water.
Hours of Operation
Open sunrise to sunset year-round.  
What's at Discovery Park?
Restrooms
Picnic tables
Grills
Group shelters
Sand volleyball court
Horseshoes
Current Conditions
Contact the Park
Address: 74 Arrowrock Rd
Boise, ID 83716
Phone: (208) 514-2486
Hours of Operation: Discovery Park and Spring Shores Hours: Sunrise to Sunset, daily | Sandy Point Hours: 8am-4pm | People and property must leave at closing.
Email the Park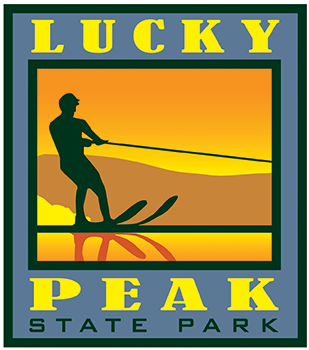 Upcoming Events