PARK UPDATE:
December 2023 Update:
Sandy Point turf area closed for Cyclocross Races December 2nd & 3rd.
Winter conditions may exist on walkways and roadways, please use caution while recreating. For your safety, stay off of any ice existing on waterways.
Facilities have been winterized and all concessionaires are closed for the season. Portable restrooms are available in the parking lot at Discovery and Sandy Point units. The west restrooms at the concession building of Spring Shores Marina remains open.
Park Hours:
Sandy Point Hours are 8am-4pm 7days a week. All vehicles must be out by 4pm. Pedestrian/Greenbelt use is allowed until sunset. Disc golf course is open, pond has drained, pets are currently allowed.
Discovery and Spring Shores Units: Sunrise to Sunset, pets are allowed (year-round)
LAKE INFORMATION:
The East ramp of Spring Shores is CLOSED.  West ramp at Spring Shores is OPEN but boaters should be aware of unseen hazards during low water levels. Please use caution around the water as steep cliffs and sudden drop-offs directly below the surface are often overlooked and can be dangerous. Motorists leaving the pavement may get stuck in sand and mud. You are solely responsible for your vehicles; park staff are not available to assist in the recovery of vehicles.
Spring Shores, located 18 miles southeast of Boise off State Highway 21, is situated on the shore of Lucky Peak Lake. The facility includes a full-service marina, which provides long-term moorage, fuel, a convenience store, marina supplies and recreation equipment rentals. The large parking lots provide access to two boat ramps with parking for trailers.
Moorage Tips
Lucky Peak is a reservoir, which means the water level varies. You may want to check boat ramp access before bringing your boat to the park. Learn more tips.
Boat and personal watercraft rentals
Rental boats, personal watercraft, and water sports equipment is available at Spring Shores marina from Redline Recreation Toys: (208) 695-2288. 
Hours of Operation
May – September  8 a.m. – 9 p.m.
September – April / Sunrise to Sunset
Marina Details
There are 298 rentable moorage slips available for use May through August. Moorage slips are rented and renewed on an annual basis. The slips are very popular. Complete and
submit an interest form
to secure your spot on the waiting list.
2022 Moorage Slips Rental Fees
18 foot slip – $565 per year (max vessel length of 21′)
24 foot slip – $784 per year (max vessel length of 27′)
28 foot slip – $1,067 per year (max vessel length of 31′)
To be placed on a waiting list for moorage rental, please email a completed interest form (located above) to the Spring Shores office at luc@idpr.idaho.gov or call 208-336-9505.
Current Conditions
Contact the Park
Address: 74 Arrowrock Rd
Boise, ID 83716
Phone: (208) 514-2486
Hours of Operation: Discovery Park and Spring Shores Hours: Sunrise to Sunset, daily | Sandy Point Hours: 8am-4pm | People and property must leave at closing.
Email the Park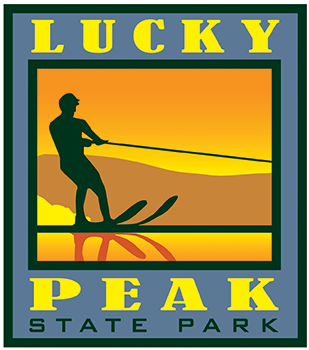 Upcoming Events