PARK UPDATE:
February 2023 Update:
Discovery Unit will be closed on Monday March 6th and Tuesday March 7th for hazardous tree removal and clean up. Please do not enter the area while work is underway.
Sandy Point hours remain 8 a.m. to 4 p.m. Pets are permitted until May 1, 2023. Icy conditions may still exist along bike path after winter weather, so please use caution.
2023 Reservations are now being accepted for Discovery picnic shelters and the open amphitheater at Sandy Point. Answers to most questions and the application can be found on the Group Use Options box below. Contact SAN@idpr.idaho.gov if you have additional questions.
Spring Shores Marina hours are sunrise to sunset. No marina services are available until late May. Be advised that icy conditions may exist on the west boat ramp and out on the lake. Access may not be available until spring weather arrives.
Motor Vehicle Entrance Fees are in effect year-round at all 3 park units.
The Idaho Department of Parks and Recreation (IDPR) initiated a feasibility study for the improvement and potential expansion of the marina facilities at Lucky Peak State Park. The study team held multiple public meetings to share information and gather input.

Public Meetings
Stay tuned for additional public meeting information.
Links
Submit feedback and comment forms electronically to: erik.bush@idpr.idaho.gov
Project Concepts
View the project concepts for the Spring Shores Marina construction.
**Please note: These drawings are renditions generated as part of the feasibility study. They are conceptual drawings only and are not guaranteed for any future construction.
Boat Moorage
Complete and submit an interest form to secure your spot on the moorage waiting list.
Current Conditions
Contact the Park
Address: 74 Arrowrock Rd
Boise, ID 83716
Phone: (208) 334-2432
Hours of Operation: Discovery Park and Spring Shores Hours: Sunrise to Sunset, daily | Sandy Point Hours: 8am-4pm | People and property must leave at closing.
Email the Park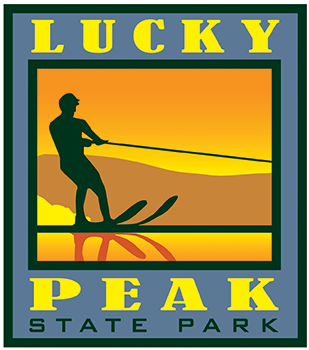 Upcoming Events