PARK UPDATE:
September 2023 Update:
Discovery Visitors, the restrooms are currently CLOSED for repair (9/25/2023). Sandy Point restrooms are OPEN. Portable restrooms have been ordered and will arrive ASAP. We apologize for the inconvenience!
Sandy Point hours have CHANGED: Sandy Point Hours are 8am-4pm 7days a week. All vehicles must be out by 4pm.
Spring Shores & Discovery Hours:
Sunrise to Sunset (year round)
LAKE INFORMATION:
The West ramp at Spring Shores is now closed due (as of Oct 3, 2023) to low water levels. Please use caution around the water as steep cliffs and sudden drop-offs are often overlooked and can be dangerous.
Lake levels are still dropping. Currently all boat slips, Barclay Bay Launch, Robie Creek Launch, Macks Creek Launch/Camp, and all shoreline docks are aground for the season. Spring Shores West Boat Launch will remain open for the winter, weather conditions and lake levels permitting.
Location: 8 miles SE of Boise, ID. 31 miles E of Nampa, ID. Spring Shores is an additional 11 miles
Amenities:
Air Compressor
Amphitheater
Boat Ramp/Launch
Charcoal Grills
Firewood Sales
Flush toilets
Full-service Park Store with Gasoline
Group Picnic Shelter
Indoor Restrooms
Life Jacket Loaner Station
Marina
Outdoor Showers
Paddle Board Rental
Picnic Areas
Swimming - Lake/River
Water Fountains
Boating: Marina, ramps, moorage slips, general store
ADA Accessibility features:
Acreage: 2,750
Coordinates: 43.5266, -116.0637
Groups: Reservable shelters at Discovery Unit, Amphitheater at Sandy Point
Overnight: No
Rent or Buy: Boats, personal watercraft, and equipment available at Spring Shores marina from Redline Recreation Toys: (208) 695-2288. Stand-up paddleboard rentals available, May-September, at Sandy Point from Paddleboard Idaho: (208) 297-3884 www.supboise.com
Wifi Info: No wifi
Learn: Jr. Ranger, Loaner Backpack Program
Pets: Year-round at Spring Shores and Discovery Units. No pets at Sandy Point May1-October1
Visitor Center: No
Museum Available: No
Junior Ranger Program: Yes
Loaner Fishing Rods: No
Loaner Backpacks: Yes
Current Conditions
Contact the Park
Address: 74 Arrowrock Rd
Boise, ID 83716
Phone: (208) 514-2486
Hours of Operation: Discovery Park and Spring Shores Hours: Sunrise to Sunset, daily | Sandy Point Hours: 8am-4pm | People and property must leave at closing.
Email the Park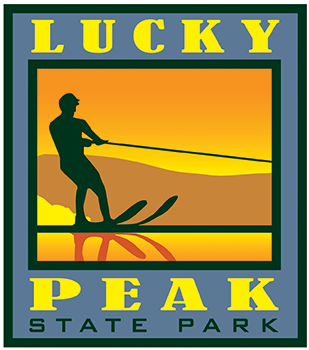 Upcoming Events