PARK UPDATE:
Ritter Island is currently closed to the public while we replace the bridge. Anticipated reopen date is December 17. There will be no home rentals during this time. Box Canyon is also undergoing construction. Please avoid the area. Keep in mind that the front parking lot will be closed while the work is being completed.
Earl M. Hardy Box Canyon Springs Nature Preserve
Just west of Twin Falls is Earl M. Hardy Box Canyon Springs Nature Preserve, one of the five units that make up Thousand Springs State Park. 
Keep your eyes peeled for the turnout to the front parking lot to Box Canyon, as it's a bit tucked away. 
You can park in the front parking lot or you can drive to the new parking lot in the back, saving you a mile walk.
You will come to an overlook of the nation's 11th largest spring, where a pool of bright blue water shines in the midday sun.
Make sure to read the interpretive signs which contains loads of interesting information about this unique canyon, including what Box Canyon has in common with Mars.
As if this site in front of you wasn't impressive enough, follow the trail and hike down into the canyon to reach a 20-foot waterfall that is simply beautiful.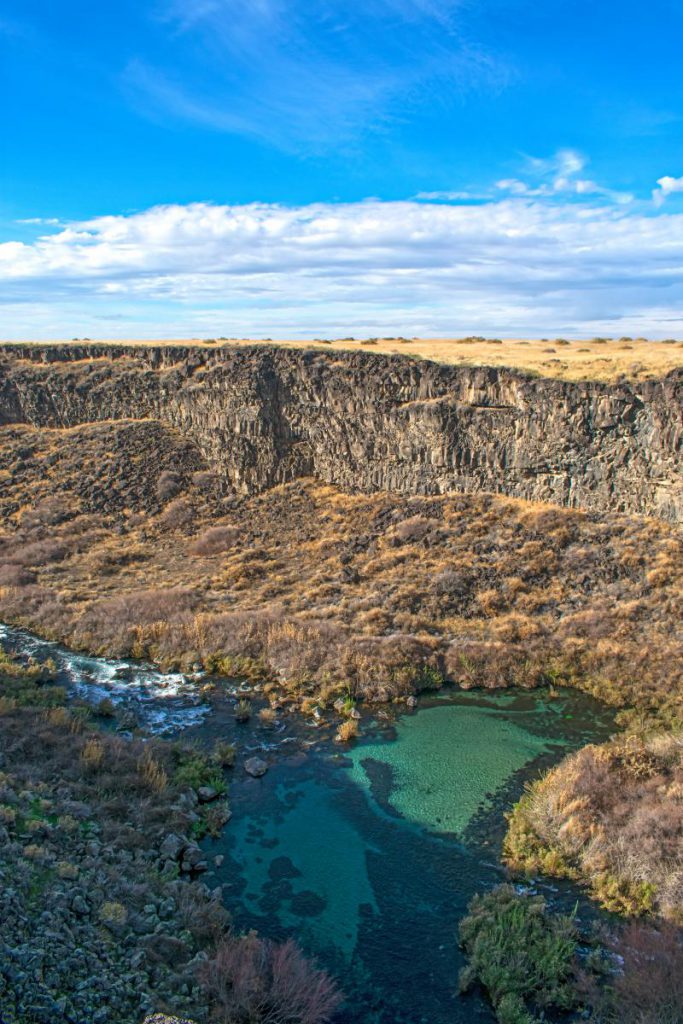 Where does the water originate from?
(some speculation that is comes from two underground rivers and that is takes 20 years to emerge from the spring?)
The water originates from the Snake River Plain Aquifer. And it does move more like a river than a giant underground pool of water that most people think of when they hear aquifer. Depending upon where a single drop of water enters the aquifer and providing it is not removed from the aquifer for irrigation, drinking, etc it could take up to 150-200 years.
How much water flows out of the spring?
According to the sign at the entrance of the park the springs flow at 180,000 gallons a minute making it the 11th largest springs in the United States.
Because the water must flow through the cracks and crevices of the basalt rock that contains the aquifer the water is very pure. You may notice that there is a bright light green plant in the water. That plant is Water Veronica which is an indicator of stream health.
The water flows toward the Snake River. Just before reaching the river there is a diversion pond. From this pond water is piped across land and then goes under the Snake River to the fish hatchery on the far bank of the river. Part of the water from the diversion pond is allowed to flow directly into the Snake River.
Current Conditions
Contact the Park
Address: 2314 S Richie Rd.
Hagerman, ID 83332
Phone: (208) 837-4505
Email the Park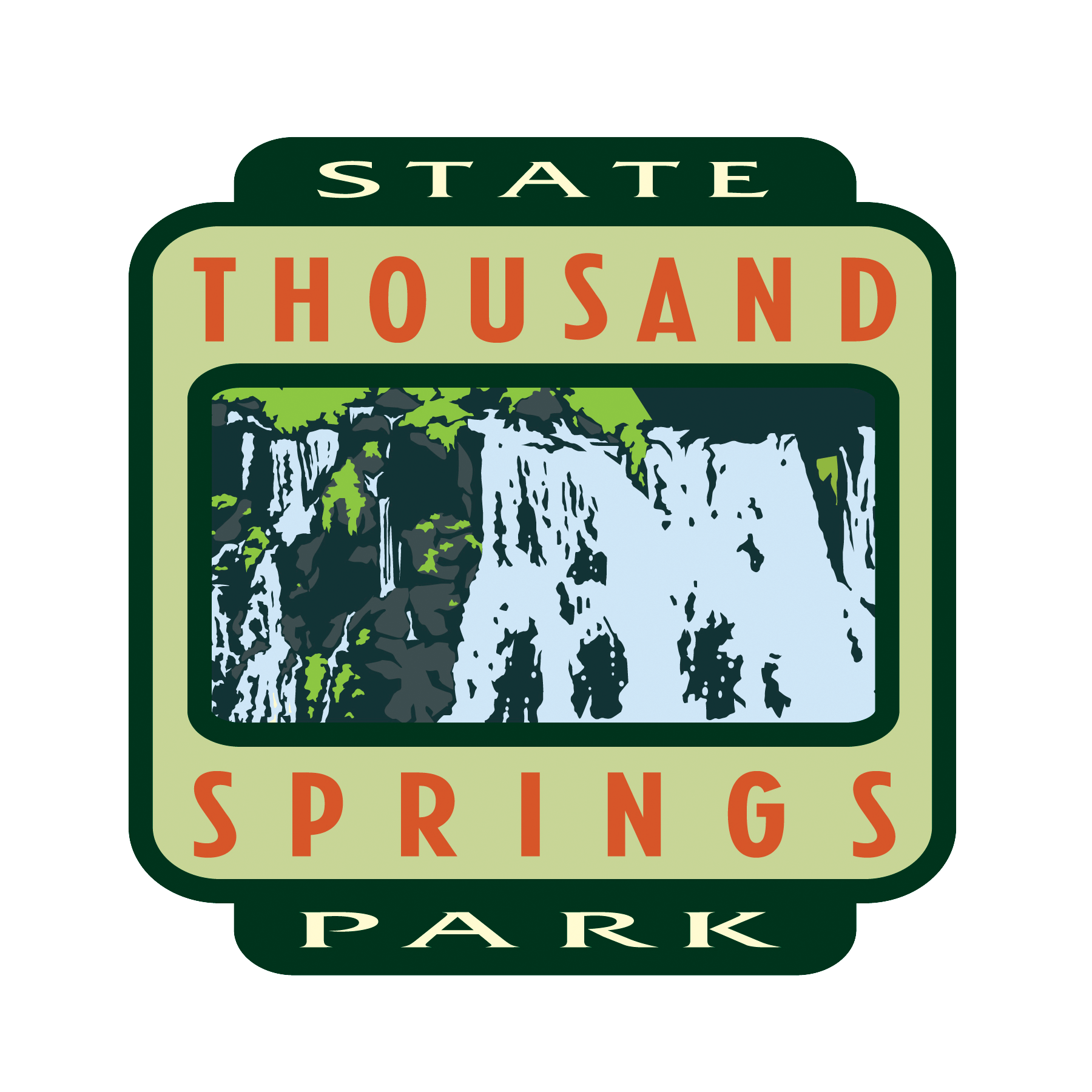 Upcoming Events
No Upcoming Events