PARK UPDATE:
The visitor center will be closed on November 23-24, 2023.
November 2023 Update: 
Starting November 3, 2023, the visitor center will be open Friday through Sunday, 9am to 3pm.
This 451-acre park is located just off Interstate 84 at the Tuttle exit. People pass the park in an eye blink, never suspecting the spectacular canyon views that await them just a mile off the highway. Malad Gorge is open for hiking, picnicking and day outings. Guided tours can be arranged by calling the park. Malad Gorge gate is open from 8:00 AM – 4:00 PM.
The Magnificent Gorge
The Malad River crashes down stairstep falls and into the Devils Washbowl, then cuts through a beautiful 250-foot gorge on its way to the Snake River, 2-1/2 miles downstream. Views of the gorge are best from the sturdy bridge that crosses the canyon. You can take a short hike to discover nearby fingers of the gorge where crystal-clear springs produce ponds and streams. Ritter Island offers excellent opportunities for photography and birdwatching. Nestled alongside the picturesque Snake River, between two magnificent springs, the property provides a sense of serenity and solitude – the perfect venue for small events and someday, small retreats.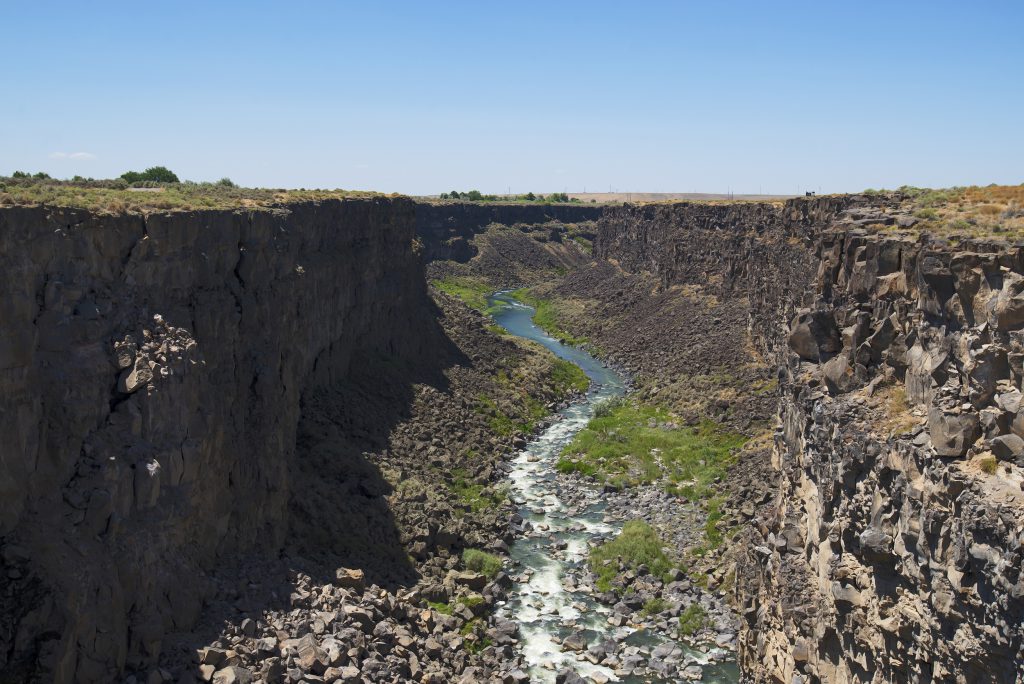 Is there a trail down to the Malad River?
No, but you can access the lower river via the Idaho Power service road off of Highway 30.
Can you camp at Malad Gorge?
No, but there are several private campgrounds in the area.
How high is the footbridge over the Malad Gorge from the river?
Approximately 175 feet, but the canyon deepens to 250 feet as it gets nearer the Snake River Canyon.
How long is the Malad River?
The river is about 12 miles long and is formed when the Big and Little Wood Rivers combine near Gooding, Idaho, northeast of the park.
Current Conditions
Contact the Park
Address: 17970 U.S. Hwy 30
Hagerman, ID 83332
Phone: (208) 837-4505
Hours of Operation: Starting November 3, 2023, the visitor center will be open Friday through Sunday, 9am to 3pm. | Day-use locations within state parks are open from 7 am to 10 pm, hours may change based on manager's discretion.
Email the Park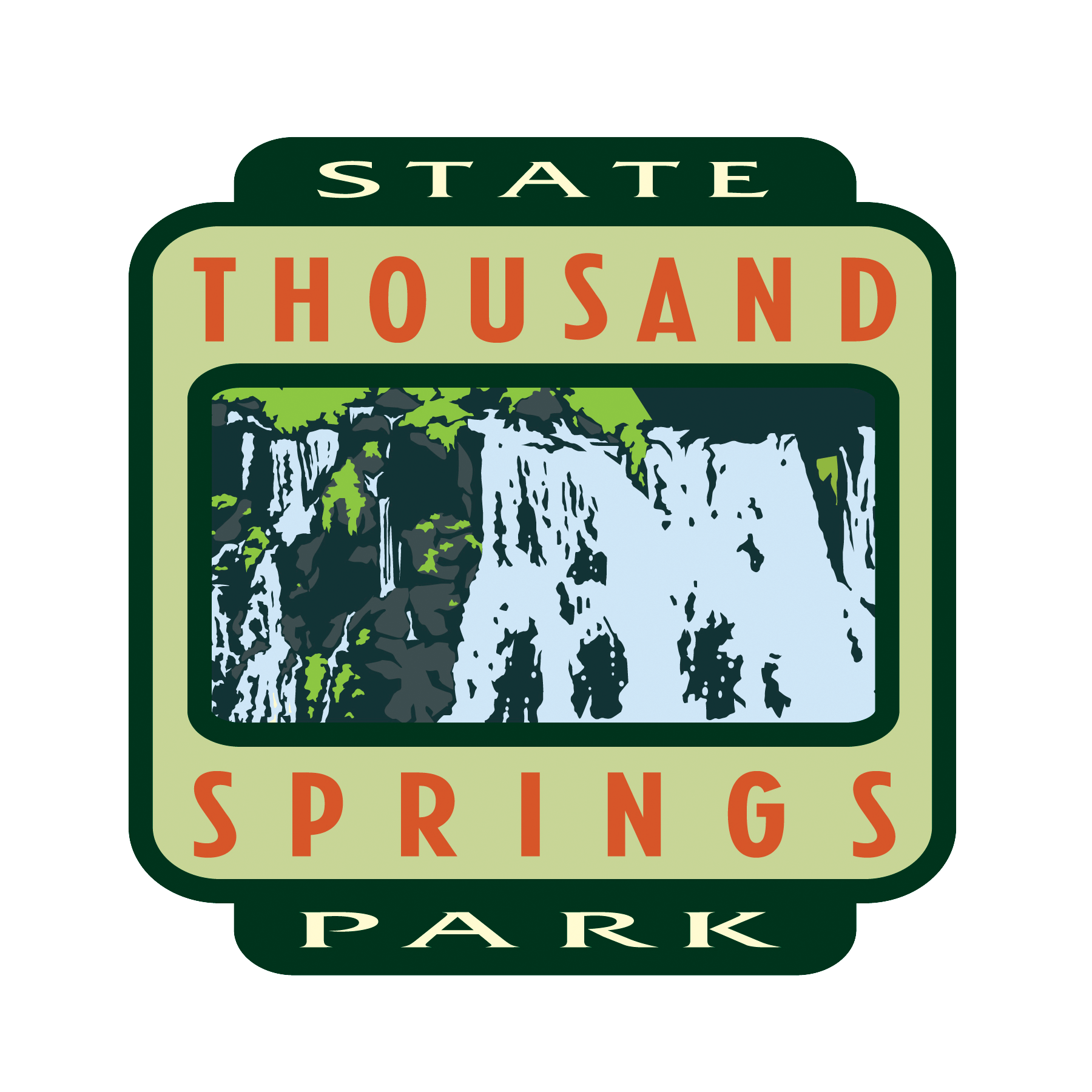 Upcoming Events
No Upcoming Events