PARK UPDATE:
March 2021:
We anticipate turning on water to the upper loop campsites in Mid-April.
The Lower Loop campsites will open May 1.
All available sites will be available first come, first serve until May 14th.
Park Reservations
By phone: 1-888-9-CAMPID or 1-888-922-6743
Massacre Rocks State Park features a challenging disc golf course that will offer players a less-than typical round compared to others found throughout Idaho. The course is situated in a Juniper, sagebrush area and features narrow fairways, elevation drops and rises and even has several holes that golfers will be throwing over significant ravines to find the basket. The slogan: "It ain't your momma's disc golf course."
We also have a short course next to the Visitor's Center.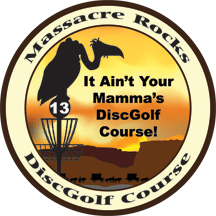 The course is accessed from the parking lot at the fishing access picnic area and the front-nine holes are situated west of the parking lot and the back-nine holes are situated east of the parking lot. 
Downloads
Massacre Rocks Disc Golf Course Map
Current Conditions
Contact the Park
Address: 3592 N. Park Ln
American Falls, ID 83211
Phone: (208) 548-2672
Email the Park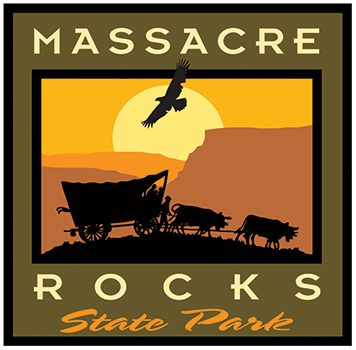 Upcoming Events
No Upcoming Events