PARK UPDATE:
Spring Update 2023:
Broken Wheel and Eagle Cove campsites are available for reservations until October 22,2023.  Cabins are reservable year-round.  Reservations may be made online at www.parksandrecreation.idaho.gov or calling Reserve America 1-888-922-6743
Equestrian Campground and unreserved sites in Broken Wheel and Eagle Cove campgrounds are available for same day camping.
All restrooms and shower buildings are open.  Water has been turned on to campsites.
The Observatory is expected to open sometime in May.  Updates will be posted on Facebook and our webpage at www.parksandrecreation.idaho.gov
Sand boards are available to rent at the Visitor Center
Please note: UAV/Drone use is only permitted in the designated UAV area (contact the park for location). Flight outside of the designated are is strictly prohibited.
The park has day use areas, which include the dunes, which are only open to the public from 7 am to 10 pm. Please refer to IDAPA code 26.01.20.
Park Reservations
By phone: 1-888-9-CAMPID or 1-888-922-6743
Current weather conditions at the observatory.

You're invited to star gaze at the Bruneau Dunes Observatory! See the night sky as you've never seen it before. Observatory tours and solar viewing (through a specially adapted telescope) begin one hour before sunset, and are free of cost.
Following that, visitors can view short orientation program and then have the chance to survey the heavens through the observatory's collection of telescopes. There is a per person viewing fee (children 5 and under are free of cost). Check event listings for fees.
The observatory is open to the public from mid-May through mid-October on Friday and Saturday nights only, weather permitting. For presentation times, call 208-366-7919, or check the kiosk when you arrive at the park.
*Observatory nights are only held on Friday and Saturday nights, with the exception of 3-day holiday weekends.
Current Conditions
Contact the Park
Address: 27608 Sand Dunes Rd
Bruneau, ID 83647
Phone: (208) 366-7919
Hours of Operation: Day-use locations within state parks are open from 7 am to 10 pm, per Idaho state code 26.01.20 (5). Day-use hours may change based on park manager discretion.
Email the Park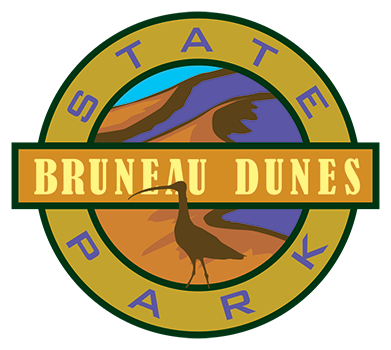 Upcoming Events
No Upcoming Events