PARK UPDATE:
Spring 2022 Update:
All facilities are open, and water is on at campsites.
Sandboards are available to rent from the Visitor Center. Visitor Center hours may vary so please call ahead to confirm availability.
No off-roading is permitted in the park.   This includes ALL motor vehicles.
Observatory update: 

The Bruneau Dunes Observatory will be open to the public beginning Friday, April 15th.
Please read the ENTIRE announcement for details.
SEATING AND VIEWING ARE LIMITED TO 80 PEOPLE TOTAL. TICKETS ARE FIRST COME FIRST SERVED. We will be offering programs on Friday and Saturday nights through the summer season. Tickets will go on sale at 9 p.m. at the Steele-Reese Education Center (times will change through the season based on sunset). The program will start at 9:30 PM for the indoor presentation with telescope viewing to follow. There are no advanced reservations or ticket sales. We can only accept CASH OR CHECK at this time. WE CANNOT ACCEPT CREDIT CARDS.
Observatory Prices for 2022:
Individual- $5 | Family (Parents and their minor children)- $20 |Students (On a school field trip)- $3 |All vehicles must either pay the $7 MVEF (Entrance Fee) or display the Idaho Passport Sticker.
For questions about the program please call the park at 208-366-7919.
Please note: UAV/Drone use is only permitted in the designated UAV area (contact the park for location). Flight outside of the designated are is strictly prohibited.
The park has day use areas, which include the dunes, which are only open to the public from 7 am to 10 pm. Please refer to IDAPA code 26.01.20.
Park Reservations
By phone: 1-888-9-CAMPID or 1-888-922-6743
Current Conditions
Contact the Park
Address: 27608 Sand Dunes Rd
Bruneau, ID 83647
Phone: (208) 366-7919
Hours of Operation: Day-use locations within state parks are open from 7 am to 10 pm, per Idaho state code 26.01.20 (5). Day-use hours may change based on park manager discretion.
Email the Park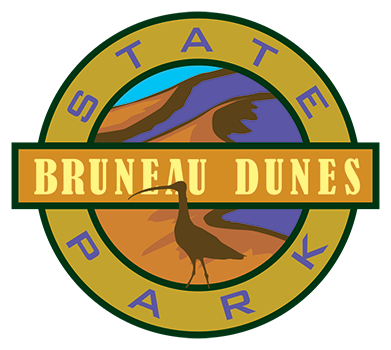 Upcoming Events
No Upcoming Events