PARK UPDATE:
September 2021 Update:
Beginning Friday September 24th, fire restrictions at Bruneau Dunes State Park will be lifted. Wood fires and charcoal will be allowed, but we encourage visitors to only construct the minimum fire necessary as we are still very dry in the park and campgrounds. All fires must be within the designated fire ring in your campsite.
Observatory update (September 2021): In order to make needed repairs on the building, we have decided to close the Observatory a little early this season. We apologize to those hoping to reserve a spot in October. We hope to resume normal programs in the spring and to see you here!

Please note: UAV/Drone use is only permitted in the designated UAV area (contact the park for location). Flight outside of the designated are is strictly prohibited.
The park has day use areas, which include the dunes, which are only open to the public from 7 am to 10 pm. Please refer to IDAPA code 26.01.20.
Park Reservations
By phone: 1-888-9-CAMPID or 1-888-922-6743
Current Conditions
Contact the Park
Address: 27608 Sand Dunes Rd
Bruneau, ID 83647
Phone: (208) 366-7919
Hours of Operation: Day-use locations within state parks are open from 7 am to 10 pm, per Idaho state code 26.01.20 (5). Day-use hours may change based on park manager discretion.
Email the Park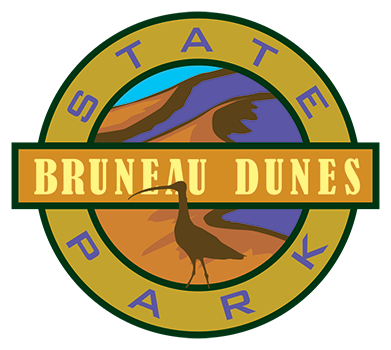 Upcoming Events
No Upcoming Events