PARK UPDATE:
May 2021: 
Spring is a great time to visit and camp at Bruneau Dunes State Park! Water has been turned back on to all RV sites. The restroom buildings are open and showers are available in Broken Wheel and Eagle Cove Campgrounds.
Our observatory is closed until further notice. Please, keep an eye on this page for upcoming observatory announcements.
Park Reservations
By phone: 1-888-9-CAMPID or 1-888-922-6743
Two cabins rent for $60-$65 per night each. The one-room cabins sleep up to five on bunk beds and futons. Cook outside on the grill-covered fire pit. The cabins are powered, heated and air conditioned. Bring your own bedding.
Current Conditions
Contact the Park
Address: 27608 Sand Dunes Rd
Bruneau, ID 83647
Phone: (208) 366-7919
Email the Park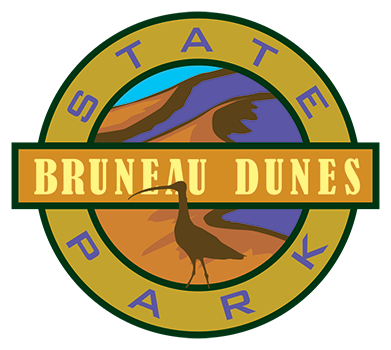 Upcoming Events
No Upcoming Events