Be Advised:
The Pioneer Fire has caused damage to trees in the area. Tree-cover is minimal.
Winter
The Stargaze yurt is a yurt in the Idaho City system designed especially for backcountry Nordic folks. You'll understand how Stargaze got its name after you ski or snowshoe about 1.3 miles on a marked but un-groomed trail and arrive at the yurt, located just off a high point overlooking the entire eastern horizon. The spectacular 270 degree view from the yurt offers open vistas to Scott Mountain, Jackson Peak, Wolf Mountain, Steele Mountain, Pilots Peak and the Sawtooth Mountains. At an elevation of 6,569 feet, many north and west facing slopes are perfect for Telemark skiing. The snow is usually powder and very deep and is available from early December to mid-April. Access to the yurt is from the Beaver Creek Summit Park N' Ski parking lot on Highway 21, north of Idaho City, and just before the Snow Plow Turnaround. Take care to park in the correct lot! From the parking lot, ski/snowshoe along the shoulder of Highway 21 for about 300 yards until you reach the highest point, Beaver Creek Summit. At the summit turn left on an old road bed marked with a sign on a 4" x 4" post stating "Stargaze Trail."
**We always recommend a high-clearance, all-wheel drive vehicle when traveling to the yurts.
Spring, Summer and Fall
In addition to the spectacular views, the elevation of Stargazer (6,569 feet) guarantees a long season and assortment of wild flowers during the summer months and a blaze of color in the fall. View the South Fork of the Payette River Canyon and the scenic Trinity and Sawtooth Mountains from this hilltop nest or experience the power of a summer thunderstorm, the Milky Way or just read a book. The yurt is usually snow free from early May to early November. Once at the yurt, a short half-mile hike on a trail leads to the top of Stargaze Point. On this point you will have a 360 degree view of the Boise National Forest that includes Pilots Peak, Wilson Butte, Sunset Peak, Rock Creek, Scott Mountain and Stargaze yurt.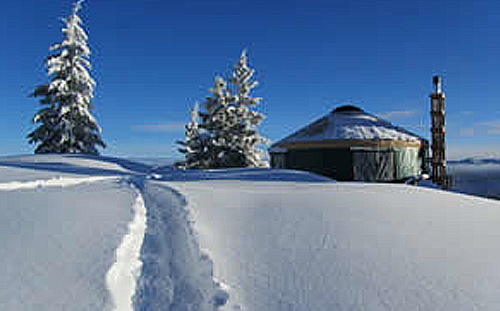 Download Guides & Maps
Please contact the Idaho City Ranger District at 208-392-3700 to obtain a map and get updates as to which trails are safe to recreate on before you go out and play.
Weather/Trail Conditions
Click here to check snow depths (search for Jackson Peak or Mores Creek Summit)
Questions?
Email the program or call 208-514-2418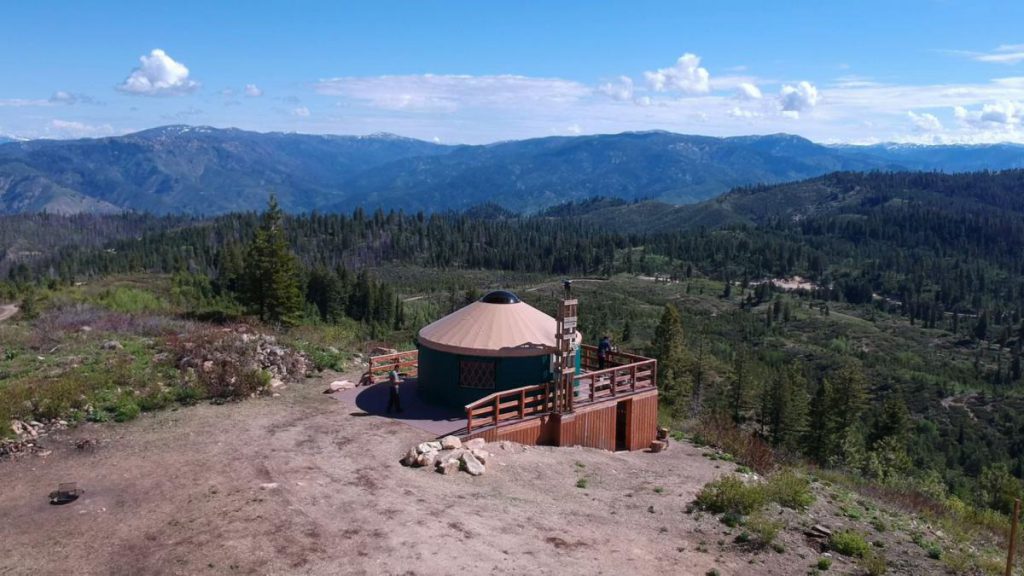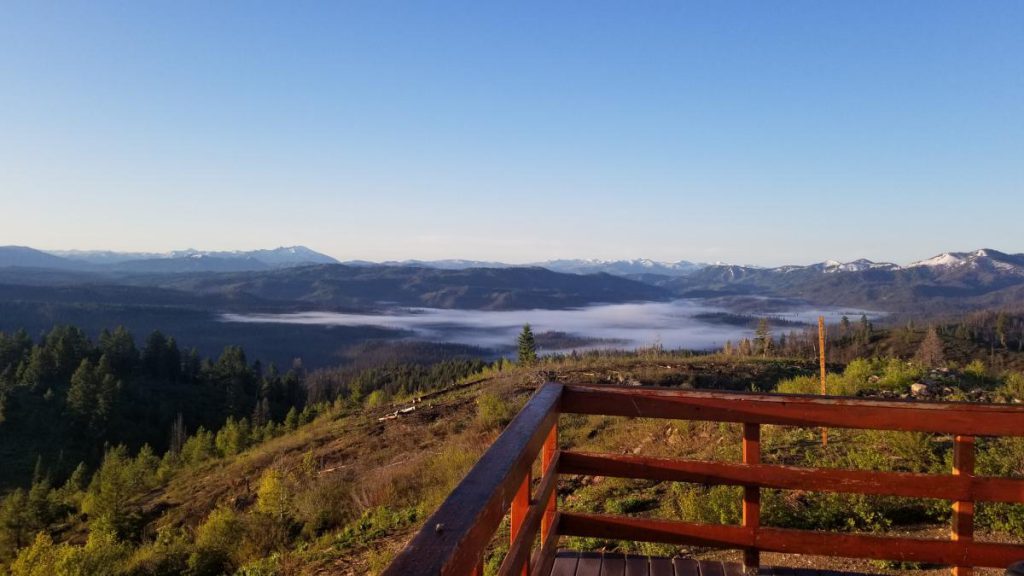 Photo Credit: Ryan A. Walker
Upcoming Events
No Upcoming Events