Off-highway vehicle (OHV) safety laws are enforced by county sheriffs' offices in Idaho. For specific questions regarding enforcement of an OHV law please contact your local sheriff's office and ask for the backcountry patrol deputy or recreation division. Backcountry deputies also participate in OHV safety outreach events all over the state to help educate the public and teach classes for those interested in learning more about Idaho OHV laws and rules.
OHV Law Enforcement Resources 
Idaho Department of Parks and Recreation trains and provides resources to Idaho sheriff's deputies and others responsible for patrolling Idaho's backcountry.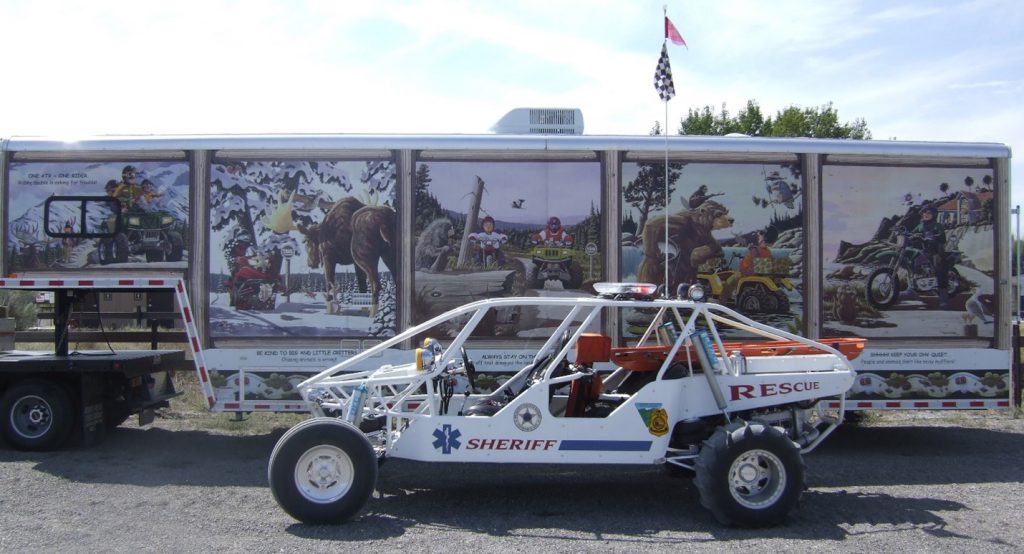 OHV Law Enforcement Courses
Annual OHV Law Enforcement Outreach Activities
Counties around the state coordinate and participate in OHV Outreach Events, this list may not be complete, but these are some annual events to look forward to participating in and get to know your backcountry patrol deputies better.
Magic Mountain OHV Safety Fair – Annually 2nd weekend in June – South Hills
Pocatello OHV Safety Fair
Ride with a Cop – Annually 2nd Saturday in September – South Hills
OHV Law Enforcement Forms – (For official law enforcement use only)
Law Enforcement Repository – (For official law enforcement use only)
Contact Information:  
Upcoming Events
No Upcoming Events