Responding to finding of invasive Quagga mussels near Idaho State Parks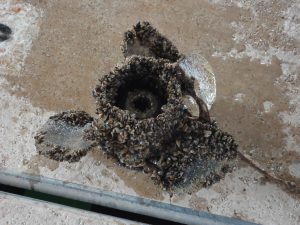 The Idaho Department of Parks and Recreation continues to work closely with the Idaho State Department of Agriculture (ISDA) and others to eradicate quagga mussels from the mid-Snake River after the discovery of the pest near Twin Falls in September.
Although Niagara, Box Canyon and Crystal Springs Lake have reopened after the anti-mussel treatment was applied in October, we continue to monitor the area for any signs of the pest, which can have a crippling impact to dams, power plants and other water-related infrastructure. A mussel infestation also could harm native fish and degrade wildlife habitat.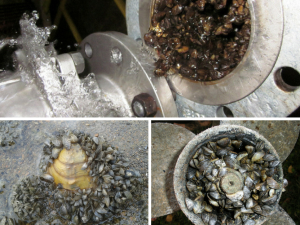 The ISDA treated a six-mile section of the Mid-Snake River with chelated copper in early October to eliminate the mussels, a process than ended on October 13. All early indications are the treatment has worked, but IDPR, Agriculture and other state agencies will monitor the area for five years to ensure the mussels have been eliminated. That means the advisory to clean, drain and dry remains in effect for all river users, including motorboaters, paddlers and anglers.
Please see the ISDA website about the Quagga mussels for the latest information.
The response kicked off aft the September 18, 2023 finding of quagga larva in the Centennial Waterpark Park area near Twin Falls. Prior to treatment, a water-access closure area was in effect on the Snake River from the Twin Falls Hydroelectric Dam to the bridge crossing the river at Highway 46, which encompassed the State Park units.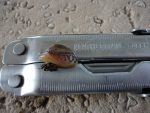 The closures at Niagara, Box and Crystal have been lifted by the public is urged to remain vigilant even as the closure in this stretch of river has been lifted.
As of October 19, the ISDA temporary access closure remains in effect from Yingst Grade (known as "the Broken Bridge," "Yingst Grade Bridge," or "the Old Interstate Bridge") to the Twin Falls Hydroelectric Dam. Water access is currently prohibited.
A hot wash cleaning station is located at the Twin Falls Visitor Center, 2015 Nielsen Point Pl., Twin Falls, ID 83301, and is open from 8 a.m. to 6 p.m. Call 1-844-311-4873 for more information.
Any watercraft that enters the area should be taken to the wash station.  
Please see these social media posts about the Quagga mussel from IDPR: