Mike Roach Appointed to IDPR Board
Thursday October 14, 2021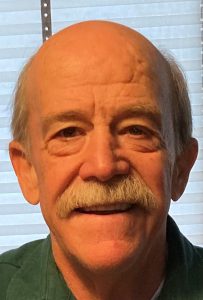 A natural resource expert with a wealth of public policy experience, Mike Roach will join the Idaho Park and Recreation Board after being appointed by Gov. Brad Little this week. Roach will take his seat in time for the board's December meeting.
Roach, who has a degree in wildlife and fisheries management from the University of Idaho, has served as state natural resources director for U.S. Sen. Jim Risch. While in college, Roach also worked for the Idaho Department of Fish & Game, doing research on sage grouse and antelope. For a number of years, he worked in the banking industry.
The board provides policy direction to the department, which oversees 30 parks and recreational programs involving boats, off-road vehicles and snowmobiles, as well as 16,000 miles of recreational trails across the state.
"I'm looking forward to this," he said. "I was born and raised in Idaho and grew up camping, fishing and hunting. I believe the IDPR Passport is a great deal and purchased the America the Beautiful lifetime pass as soon as I was eligible."
The Passport provides unlimited entry to Idaho State Parks for motorists who purchase the $10 annual pass, while the $80 American the Beautiful pass gives seniors entry to national parks, wildlife refuges and other federal properties.
Roach said he wants to concentrate on the $70 million backlog for maintenance at the parks, which has grown over the past two years with record-high visitation.
"They're great facilities and we need to catch up to ensure they stay that way," he said.
Roach replaces his wife, Cally Roach, on the board following her appointment to the Idaho State Board of Education.