Idaho's First Day Hikes Event Goes Virtual for 2021
Wednesday December 23, 2020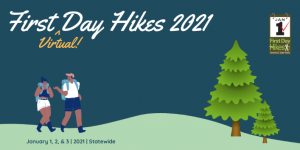 IDAHO (December 23, 2020)—The nationwide January 1 First Day Hike Event is being held virtually this year. Rather than ranger-led hikes across the state, Idaho Department of Parks and Recreation (IDPR) is encouraging everyone to participate in a self-guided hike and record their total miles walked.
This year, the event will span across three days (January 1-3, 2021). IDPR has created a digital landing page where participants can easily record the number of miles they hiked, walked, or jogged.
"With cooler weather, it's easy to forego that daily walk or weekend hike," said Brian Beckley, IDPR Board Chairman. "But it's important to stay active and spend time outdoors. With extended days, this year's virtual hike makes the event even more accessible for all: hike, walk, or jog anywhere, anytime."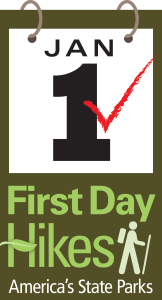 Last year, more than 580 recorded miles were hiked throughout the state and nearly 177,000 miles nationwide, all on a single day. IDPR would love to see Idaho's mileage double with the virtual event reaching 1,000 hiked miles.
"Your Idaho state parks have hundreds of miles of trails to explore. From sandy dunes to snow-capped mountains, there is a trail for every recreational interest!" said Susan Buxton, IDPR Interim Director.
For more information on the 2021 First Virtual Day Hike event and how to record participation, visit parksandrecreation.idaho.gov/virtual-first-day-hike.
You can also RSVP on the IDPR Facebook event listing by visiting https://fb.me/e/1kwYe9ziV.