PARK UPDATE:
10/05/20:
The water drawdown for the re-pouring of the boat ramp project lowered the lake's level to an unusable level.
Kayaks can still be launched, but all other vessels will not be able to utilize the boat ramp.
Bitterroot and Camas Loops, the shower house, fish cleaning station and RV dump station have closed for the winter.
Appaloosa Loop will be closed to walk-up camping during November and December.
ATV/OHV and boat registration stickers will not be available during the month of October due to staffing; limited office hours will resume some time in November.
2021 camping reservations can be made on December 10.
Park Reservations
By phone: 1-888-9-CAMPID or 1-888-922-6743
There are four yurts at the park:
Premium Yurts: Lodgepole/Snowberry/Ponderosa

Deluxe: Tamarack
*Please note that Lodgepole is not pet-friendly
Know Before You Go:
All the yurts come with a bunkbed (twin on top & full on the bottom), mattress & plastic cover for easy cleaning & sanitation, a futon that folds out to a full, a picnic table both inside & outside, a fire ring outside, a gas propane BBQ on the deck (propane is provided) and a single canoe that is assigned to the specific yurt(life jackets & paddles are provided) 
Tamarack also comes with a microwave, a pair of Adirondack chairs and a pair of bicycles 
They all sleep the base occupancy of 5, but will hold up to 8 people($12.00 per person over the base) 
Dogs are welcome in all the yurts except for Lodgepole. That is kept as pet-dander-free as possible for those with allergies. 
All the yurts come with electric wall heat, lights & electricity. 
No smoking or open flame cooking in the yurts 
No tents, campers, or RVs are allowed at the yurts 
Pets must be on leashes at all times & cannot be left alone in the yurts or on the decks 
Check in time is 3 p.m. & check out time is 12 p.m.
Snowshoes are provided for each of the yurts during the winter 
Due to very limited parking at Snowberry, Ponderosa and Tamarack, only one vehicle is allowed at the yurts. Lodgepole is the only Yurt able to accommodate two vehicles. All additional tow trailers & guest vehicles will need to park in the over-flow parking areas.
Current Conditions
Contact the Park
Address: 1786 Forest Rd
Winchester, ID 83555
Phone: (208) 924-7563
Email the Park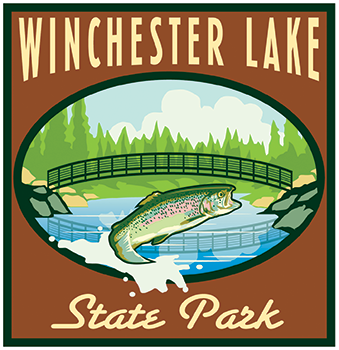 Upcoming Events
No Upcoming Events