PARK UPDATE:
Summer 2023 Update:
The Oregon Trail History and Education Center will now be open 7 days a week from 9am to 4pm
General
The Wagon Wheel Campground is now reservable all year long!
Trailside Campground remains available mid-March through October.
Campsite check-in time is 2 pm. and checkout time is 1 pm.
Cabins require reservations year-round, and they must be made at least 48 hours prior to the arrival date.  The Cottonwood and Sage Cabins are closed from November thru mid-March.
Cabin check-in time is 3 pm. and check-out time is 11 am.
These times are being strictly enforced.  If you arrive before 2 pm., you may park in the overflow parking area and visit the rest of the park.
**Note:  If you are sick, have a cough, fever, or have knowingly been exposed to COVID-19, please do not enter the Oregon Trail Education and History Center.
Park Reservations
By phone: 1-888-9-CAMPID or 1-888-922-6743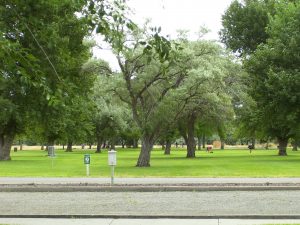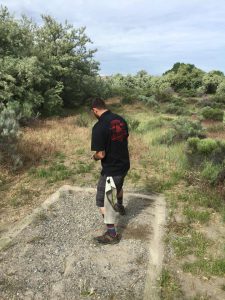 Three Island Crossing's disc golf course sits along the Snake River, featuring 18 baskets that present players with varying degrees difficulty. It challenges the beginning golfer and the experienced player alike.
Discs are available for purchase at the Oregon Trail History and Education Center.
Regarding tournaments: Tournament organizers need to coordinate with park staff on a group use permit. Please call 208-366-2394 or email park staff.
Downloads
Current Conditions
Contact the Park
Address: 1083 S.Three Island Park Dr.
Glenns Ferry, ID 83623
Phone: (208) 366-2394
Hours of Operation: Oregon Trail History Center: 7 days a week from 9am to 4pm
Email the Park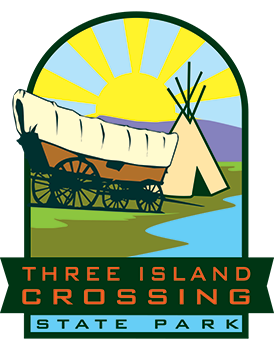 Upcoming Events
No Upcoming Events