PARK UPDATE:
Spring 2022 Update:
Reservation season begins May 6, 2022:
Camper Check-in is at 2PM everyday.
All campsites are available by reservation. Limited walk-ins may be available if the site wasn't reserved.
Visitor Center hours are 9 AM to 6 PM Sunday thru Wednesday and 9 AM to 8 PM Thursday thru Saturday.
Park Reservations
By phone: 1-888-9-CAMPID or 1-888-922-6743
Within Farragut State Park, over 100 years of fire suppression has eliminated the periodic fires which thinned forests, maintained diverse habitat types, and recycled nutrients.  Major developments from the WWII Farragut Naval Training Station, large Girl and Boy Scout encampments, and formation of a Wildlife Management Area and Recreation based State Park have also impacted the landscape.   
Resource work in Farragut State Park is based on the following 8 goals:
Restore most forest stands to historical (pre fire suppression) conditions.

Provide for wildfire protection for our users and neighbors, and defensive zones for firefighters.

Provide for wildlife habitat, such as whitetail deer, mountain and western bluebirds.

Hazard tree management.

Protect historically significant trees.

Provide for recreational enhancements.

Reduce the risk for epidemic insect and disease outbreaks.

Reduce invasive and noxious weed populations.
Farragut State Park is currently using five management actions to achieve the resource goals:
Conservation Thinning – The objective in these areas is to manage for multiple aged forest stands that are diverse in composition (age and species) and reflect historic, pre fire suppression stand conditions.
Ponderosa Pine Restoration – Selective removal of shade tolerant tree species and understory vegetation on historic Ponderosa Pine habitat.
Mixed Grass/ Open Tree Stands- In addition to maintaining these relatively open areas, the adjacent forest stands are managed as transitional vegetation types to promote diverse habitat conditions.
Prescribed Fire- Used to replicate historic periodic fires that maintained open grass areas and ponderosa pine habitats.
Shaded Fuel Breaks- Utilized along most roadways and some trails to prevent/contain catastrophic wildfires.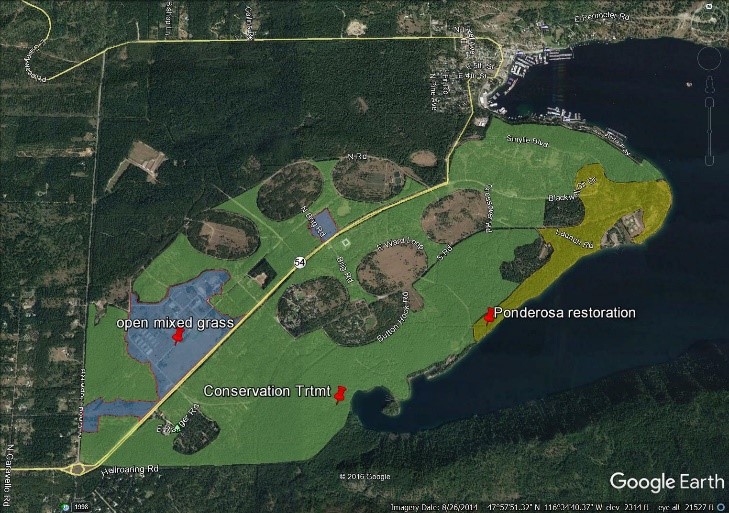 Current Conditions
Contact the Park
Address: 13550 E. Hwy 54
Athol, ID 83801
Phone: (208) 683-2425
Hours of Operation: Day-use locations within state parks are open from 7 am to 10 pm, per Idaho state code 26.01.20 (5). Day-use hours may change based on park manager discretion.
Email the Park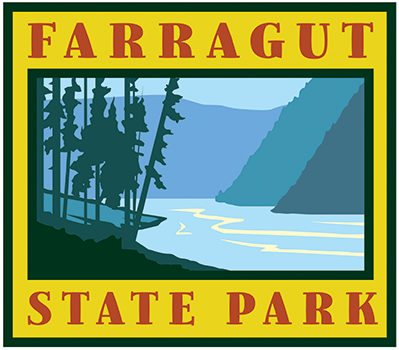 Upcoming Events