PARK UPDATE:
May 2021:
Attention Visitors: The busy season has officially begun and we would like to remind our campers that check-in time is no earlier than 2:00 PM every day. Thank you!
Summer 2021:
As of July 15, 2021, all north region state parks have banned campfires and propane-fueled fire rings. Propane grills and cooking stoves are still permitted at this time.
Current Parks with Stage 2 Fire Bans:
Priest Lake State Park
Round Lake State Park
Farragut State Park
Heyburn State Park
McCroskey State Park
Dworshak State Park
Hells Gate State Park
Park Reservations
By phone: 1-888-9-CAMPID or 1-888-922-6743
Download Farragut Maps
Current Conditions
Contact the Park
Address: 13550 E. Hwy 54
Athol, ID 83801
Phone: (208) 683-2425
Hours of Operation: Day-use locations within state parks are open from 7 am to 10 pm, per Idaho state code 26.01.20 (5). Day-use hours may change based on park manager discretion.
Email the Park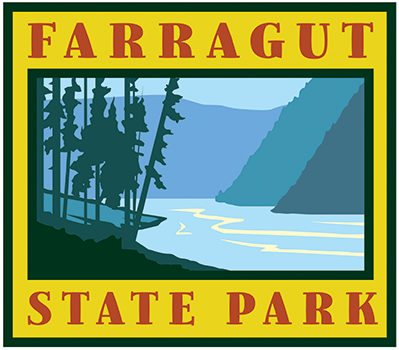 Upcoming Events
No Upcoming Events