PARK UPDATE:
11/01/20:
Greetings Farragut friends, and happy November!
Today starts the annual archery hunting season in the park which runs through December 1st.
If you have any questions about the areas open for hunting, please stop in at the visitor center and grab a map.
The Waldron campground will close today as well as the gates for the day use areas.
You will continue to see equipment working along the boat launch road. The goal is to have an overflow parking area in place to help with the high use the launch gets mid-summer.
Park Reservations
By phone: 1-888-9-CAMPID or 1-888-922-6743
Farragut State Park was the former site of Farragut Naval Training Station, a major training base of the U.S. Navy during World War II. The base was named after David Farragut, the first admiral in the U.S. Navy, the leading naval officer during the Civil War.
Ground was broken in March 1942, and by September the base had a population of 55,000, making it the largest city in Idaho. Liberty trains to Spokane ran three times daily.  At the time Farragut was the second-largest naval training center in the world.
During the 30 months the base was open, 293,381 sailors received basic training at Farragut. The last recruit graduated in March 1945 and the facility was decommissioned in June 1946.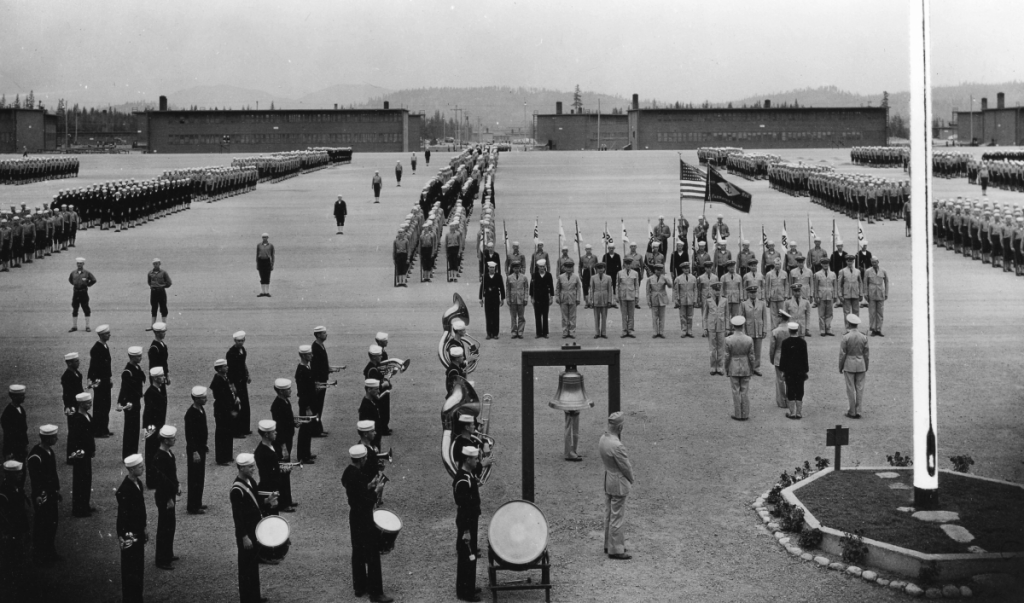 It was also used as a prisoner of war camp; nearly 900 Germans worked as gardeners and maintenance men.  In 1942, Lt. Commander Henry T. McMaster, supervisor of support services at the station, contracted photographer Ross Hall to produce group and portrait photos of all recruits and companies. Operator of a studio in nearby Sandpoint, Hall employed up to 15 workers in creating a photographic archive of more than 300,000 images.
From 1946-49 it was the site of the Farragut College and Technical Institute, which did not re-open in late 1949 due to financial difficulties.  The park adjoins the deepwater Lake Pend Oreille, where the Navy maintains a submarine research center at Bayview, the Acoustic Research Detachment.  The land was transferred to the state of Idaho in 1949 and became a state park in 1965.
Tour the The Museum at the Brig during your Farragut State Park visit.
Current Conditions
Contact the Park
Address: 13550 E. Hwy 54
Athol, ID 83801
Phone: (208) 683-2425
Email the Park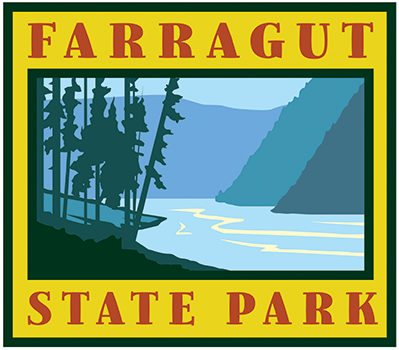 Upcoming Events
No Upcoming Events