PARK UPDATE:
May 2021: 
Spring is a great time to visit and camp at Bruneau Dunes State Park! Water has been turned back on to all RV sites. The restroom buildings are open and showers are available in Broken Wheel and Eagle Cove Campgrounds.
Our observatory is closed until further notice. Please, keep an eye on this page for upcoming observatory announcements.
Park Reservations
By phone: 1-888-9-CAMPID or 1-888-922-6743
Bruneau Dunes State Park is a great place to ride your horse. The equestrian area has corrals and water spigots for your horses. There is a vault toilet and a small shelter with picnic tables. The area includes 19 non-reservable campsites.
Current Conditions
Contact the Park
Address: 27608 Sand Dunes Rd
Bruneau, ID 83647
Phone: (208) 366-7919
Email the Park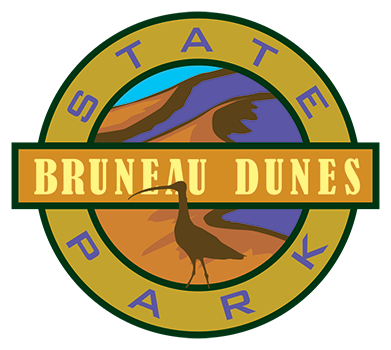 Upcoming Events
No Upcoming Events