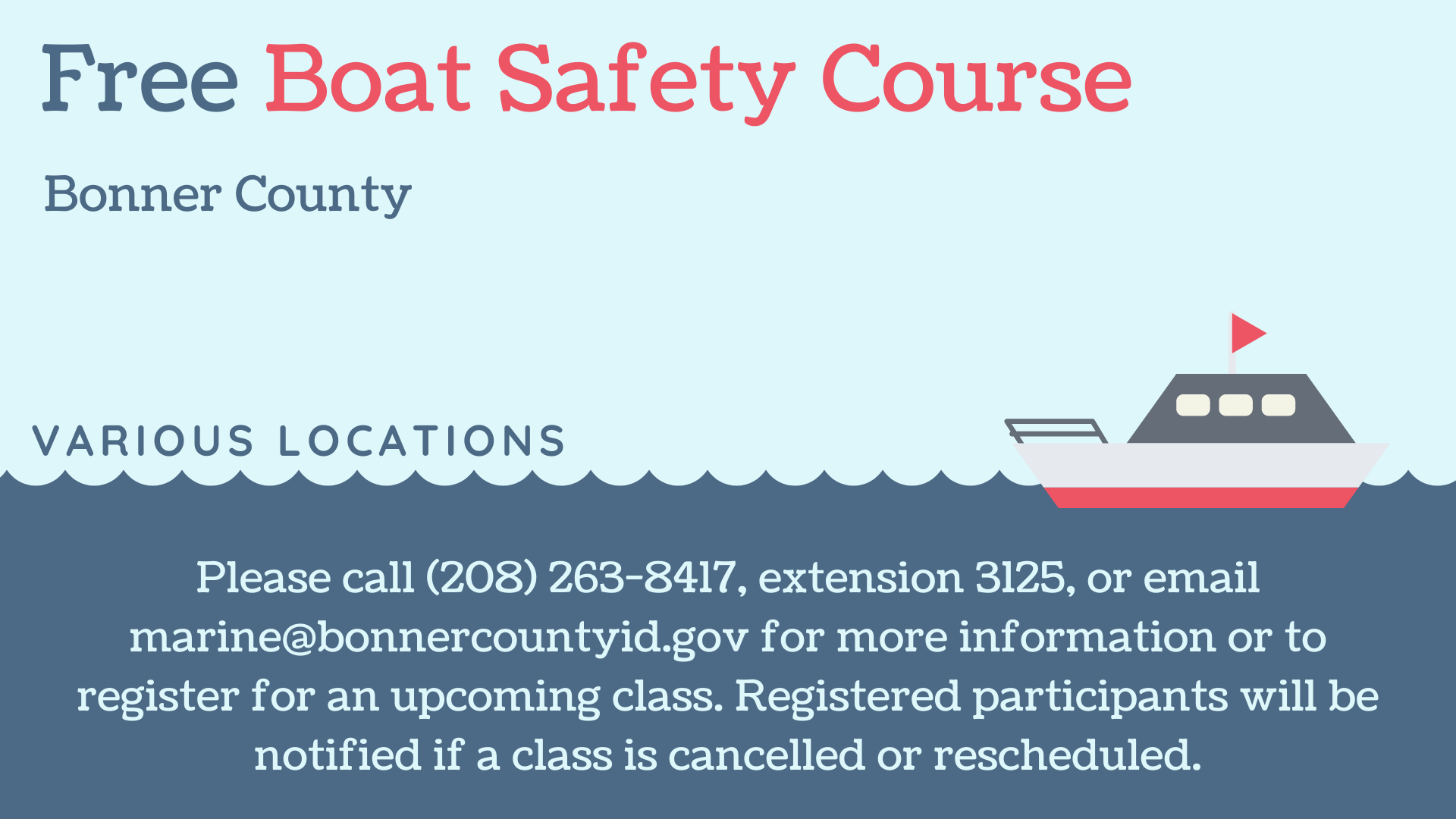 Free Boater Safety Classes – Bonner County
The Bonner County Sheriff's Office (BCSO) will be hosting several FREE Boat Idaho safe boating classes in the coming months. Classes are open to all ages and cover topics such as boating laws, rules of the road, safe boating practices, safety equipment requirements, navigation, and boating etiquette. All classes begin at 9:00 a.m. and will last approximately six hours so please bring a lunch with you.
Please call (208) 263-8417, extension 3125, or email marine@bonnercountyid.gov for more information or to register for an upcoming class. Registered participants will be notified if a class is cancelled or rescheduled.
The following is a list of scheduled classes offered throughout Bonner County: