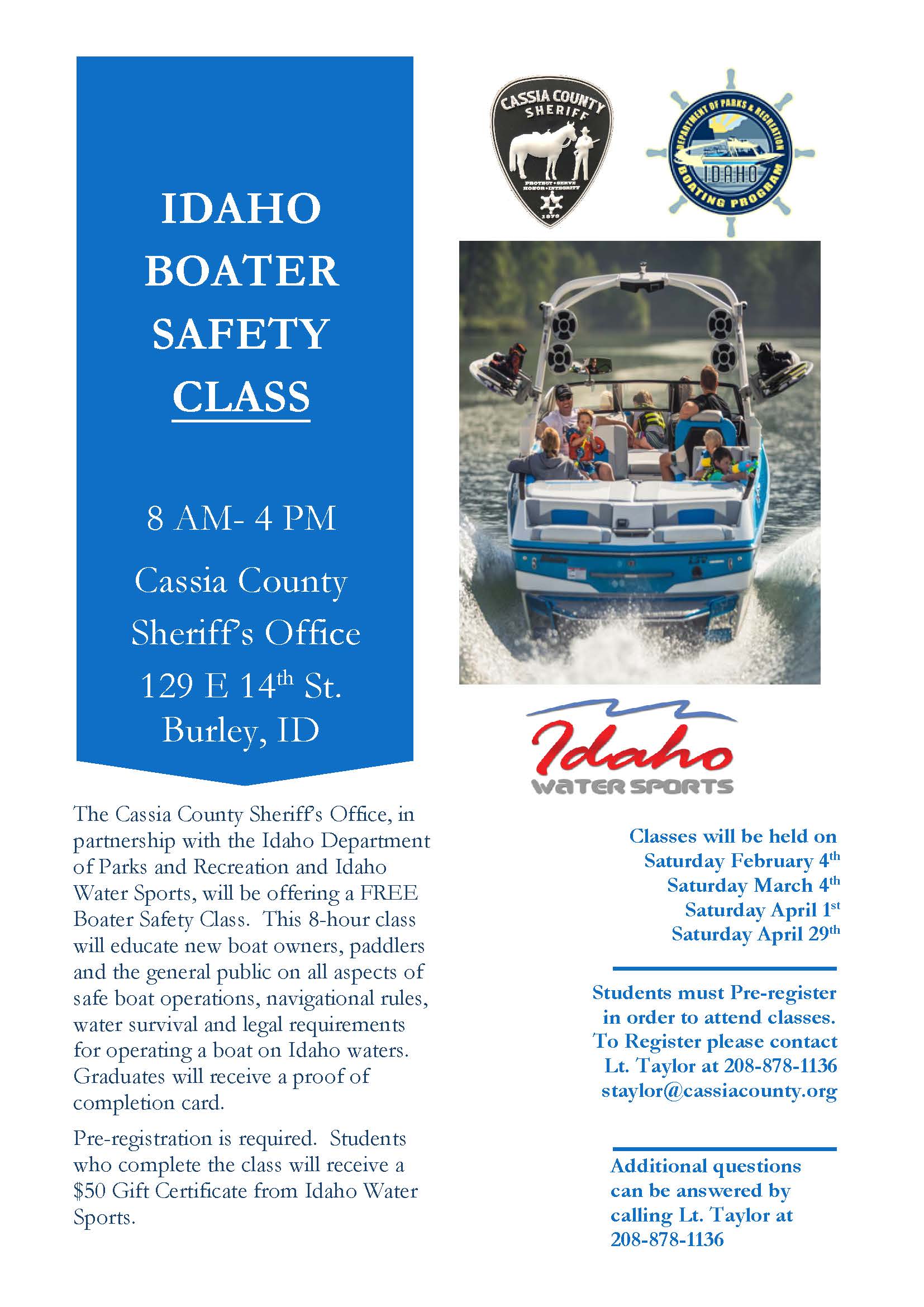 FREE BOAT SAFETY COURSE – Cassia County
The Cassia County Sheriff's Office, in partnership with the Idaho Department of Parks and Recreation and Idaho Water Sports, will be offering a FREE Boater Safety Class. This 8-hour class will educate new boat owners, paddlers and the general public on all aspects of safe boat operations, navigational rules, water survival and legal requirements for operating a boat on Idaho waters. Graduates will receive a proof of completion card. Pre-registration is required. Students who complete the class will receive a $50 Gift Certificate from Idaho Water Sports.

Students must Pre-register in order to attend classes.
To Register please contact Lt. Taylor at 208-878-1136 staylor@cassiacounty.org
Additional questions can be answered by calling Lt. Taylor at 208-878-1136
8 AM- 4 PM
Cassia County
Sheriff's Office
129 E 14th St. Burley, ID