Use Parks But Stay Safe
Idaho's 30 State Parks remain open for day use and camping but visitors are urged to follow the COVID-19 prevention practices outlined in Gov. Brad Little's Stay Healthy Guidelines and the Idaho Rebounds Plan — primarily physical distancing and wearing masks when away from home.
Idaho State Parks stocked up on personal protective equipment to conduct enhanced and more frequent cleaning of restrooms and other shared-use facilities.
Visitor Centers at the Parks may have updated operating hours and rules designed to encourage social distancing, such as occupancy limits.
Everyone has a role to play in battling COVID and we urge visitors to:
Stay home if sick
Engage in physical distancing of at least six feet from non-housemates
Wear face covering in public places where distancing may be impossible
Practice good hand hygiene
Cover coughs and sneezes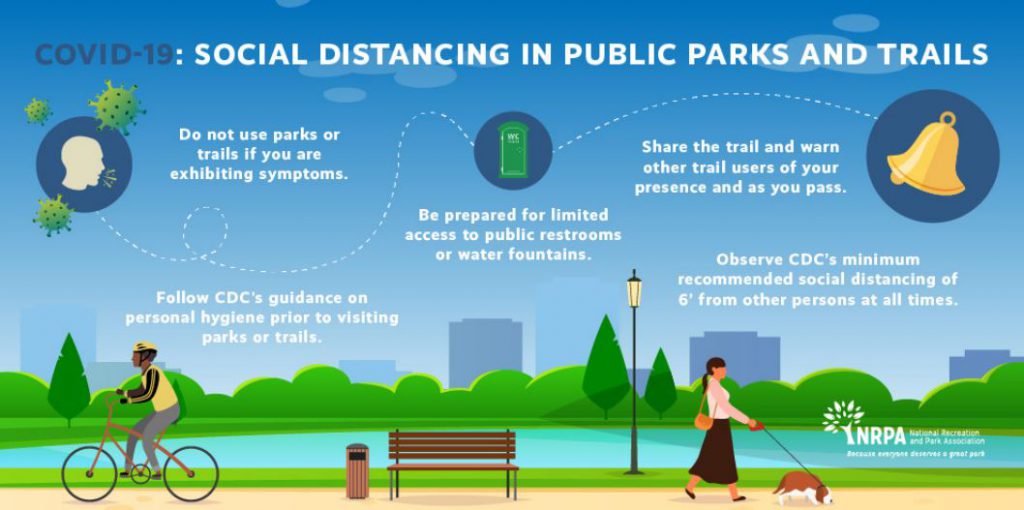 Also at the parks, group camps and shelters will be opened on a case-by-case basis, following the social distancing and allowable group sizes based on guidance from health experts. While people can congregate, generally in groups of 50 or less, they are urged to practice physical distancing (six feet of separation) from those outside of their immediate family or household and to wear masks when distancing is impractical.
Interpretive programs are available, although without hands-on activities and with appropriate social distancing.
Note to visitors of Lucky Peak, Eagle Island, Lake Cascade, and Ponderosa State Parks: Central District Health urges mask-wearing and social distancing, especially indoors. The health advisory covers Lucky Peak, /Eagle Island, Lake Cascade and Ponderosa. The City of McCall issued a mask order, which covers Ponderosa, requiring masks to be worn whenever in close proximity to others in public spaces, whether indoors or outside. Violators face a $100 fine under the order, which expires on May 26th.
Please try to minimize your impact while visiting. Bring food, beverages and anything else you might need for a fun excursion and decrease the need to interact with the community near the park. This prevents potential virus spread and can ease tensions with local residents concerned about outsiders. When interacting with members of the community, please observe physical distancing and mask wearing when necessary.
For more safe recreation tips and outdoor opportunities, see Idaho's Recreate Responsibly Idaho page.
Idaho Parks and Recreation would like to remind you that social distancing doesn't mean you have to stay inside! Our latest blog post is full of ideas to get you and the family outside while still adhering to safe social distancing guidelines.