Avalanche Awareness and Companion Rescue Training
Avalanche safety and companion rescue training is a critical tool for winter recreation in Idaho today, from the extreme sport enthusiast to the casual snowshoer.   
These practical and popular classes familiarize the winter backcountry enthusiast with hazard recognition and techniques for safe travel in avalanche terrain. In 90 percent of the avalanche accidents the victim or someone in the victim's party triggers the avalanche. Avalanche conditions are predictable and many accidents can be prevented. If you are planning to recreate in avalanche terrain, be sure to check the local avalanche forecast before your trip. We encourage you to take an avalanche awareness course if you recreate in avalanche country, and check the avalanche center forecast website before you go.
The Idaho Department of Parks and Recreation offers free avalanche safety and companion rescue courses throughout the state of Idaho during the winter months. Take the time to attend an avalanche awareness course and get educated about avalanche safety and companion rescue.
Free Avalanche Awareness Courses
The Idaho Department of Parks and Recreation offers free avalanche awareness courses throughout the state. Avalanche awareness training provides snowmobile riders with the information needed to make informed decisions. For your personal safety and the safety of those you travel with, take one of the free awarenss courses.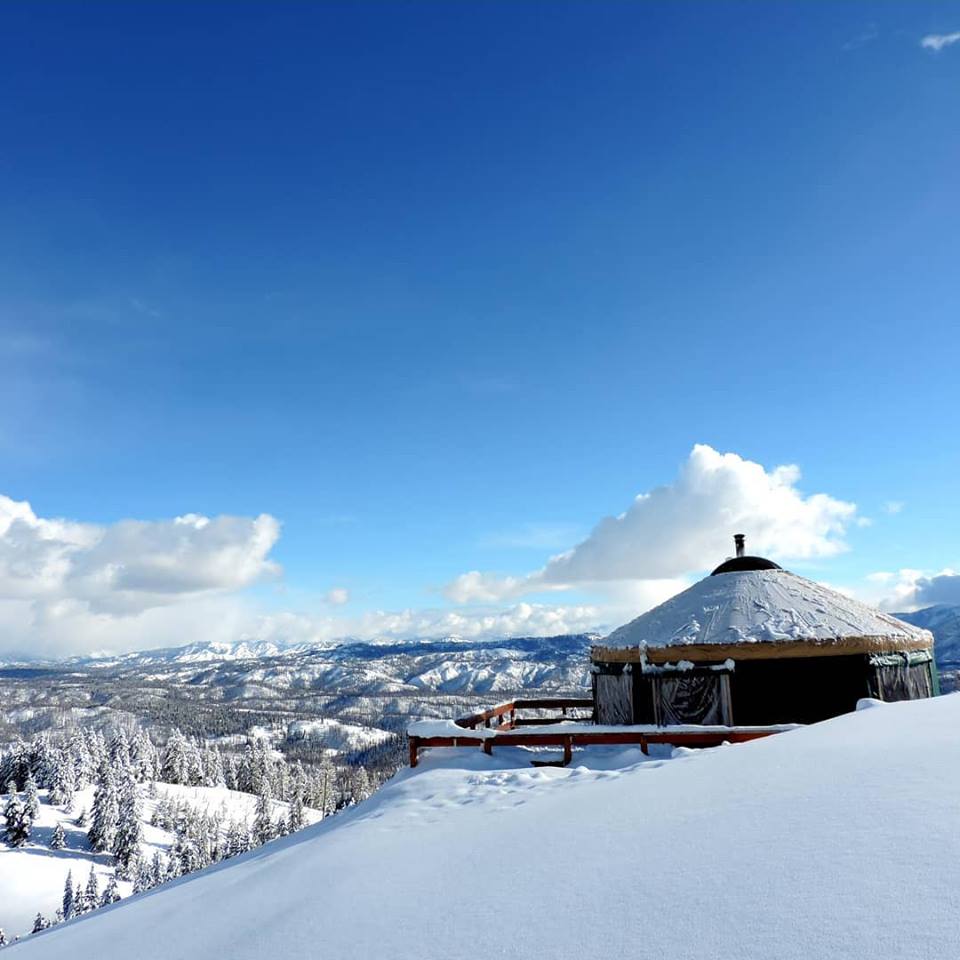 Current Conditions
For updates on grooming status and trail conditions: Call the Idaho City Area Park N' Ski recorded snowline at 208-514-2423.
Regional snow conditions, including depth.
For road conditions, visit the 511 website.
For avalanche reports, visit Avalanche.org
Eight Steps to Reducing Avalanche Risk:
The smart first step is to learn from the avalanche experts. This will take a commitment of time and effort on your part. Divide the task into three parts. First, take an avalanche course. Second, check out the videos on avalanche safety. Third, do some reading.
2. Utilize your resources
Sawtooth National Avalanche Center
(208) 622-8027

Idaho Panhandle National Avalanche Center
(208) 765-7323

Payette National Forest Avalanche Center
(208) 634-0409
3. Identify avalanche terrain
Avalanches run repeatedly year after year in the same areas— slopes called avalanche paths. Avalanches most often start on slopes of 30–45 degrees but sometimes start on slopes as shallow as 25 degrees and as steep as 50 degrees. Knowing the slope angle is "rule number one" in recognizing avalanche terrain, for once slope angles reach 30 degrees, you are in potential avalanche terrain regardless of all other factors.
Sometimes the snow shows clear and present danger signs of an avalanche. Some signs are a fresh avalanche, snow collapsing beneath you or creating noticeable cracks. Some weather signs that signal increasing inevitability are heavy snowfall —more than one inch per hour — or strong winds blowing snow and snow plumes off the ridges. Keep observing and evaluating all day long. Keep asking yourself these four questions: Is the terrain capable of producing an avalanche? Could the snow slide? Is the weather contributing to instability? Is there a safer route?
Look for test slopes where you can dig snowpits and perform stress tests. A test slope is a small, steep slope — preferably 30 degrees or steeper — where you will not be in danger of causing an avalanche, but is close to a larger slope that you are concerned about. You can learn all about snowpits while attending Idaho Parks and Recreation's Avalanche Awareness & Companion Rescue Clinic.
There are several rules of backcountry travel that will help to minimize your avalanche risk. One at a time! Only one person at a time should go onto the slope. Avoid the center. The greatest danger on any steep slope comes when you are in the middle of it. Stay on shallow slopes. You can always travel on avalanche-free slopes up to 25 degrees. Never ride alone.
In other words, check your attitude. It can get you in trouble. Are you so goal-oriented — to climb this peak or highmark that slope — that you are willing to take unwarranted risk? Do not overlook clear and present danger signs! Do not fall into peer pressure! Are you letting haste or fatigue get you in trouble? To prevent accidents from happening, you must control the human factor in your decision-making. Know your limitations.
There are three parts to the rescue equation that will reduce your risk: what equipment to carry, what to do if you are caught, and what to do if a friend is caught.
Upcoming Events
No Upcoming Events