Boat safety laws are enforced by county sheriffs' offices in Idaho. For specific questions regarding enforcement of a boating law please contact your local sheriff's office and ask for the marine deputy or marine division. Marine deputies also participate in boat safety outreach events all over the state to help educate the public and teach classes for those interested in learning more about Idaho boating laws and rules.
Marine Law Enforcement Resources 
Idaho Department of Parks and Recreation trains and provides resources to Idaho sheriff's deputies and others responsible for patrolling Idaho's waterways.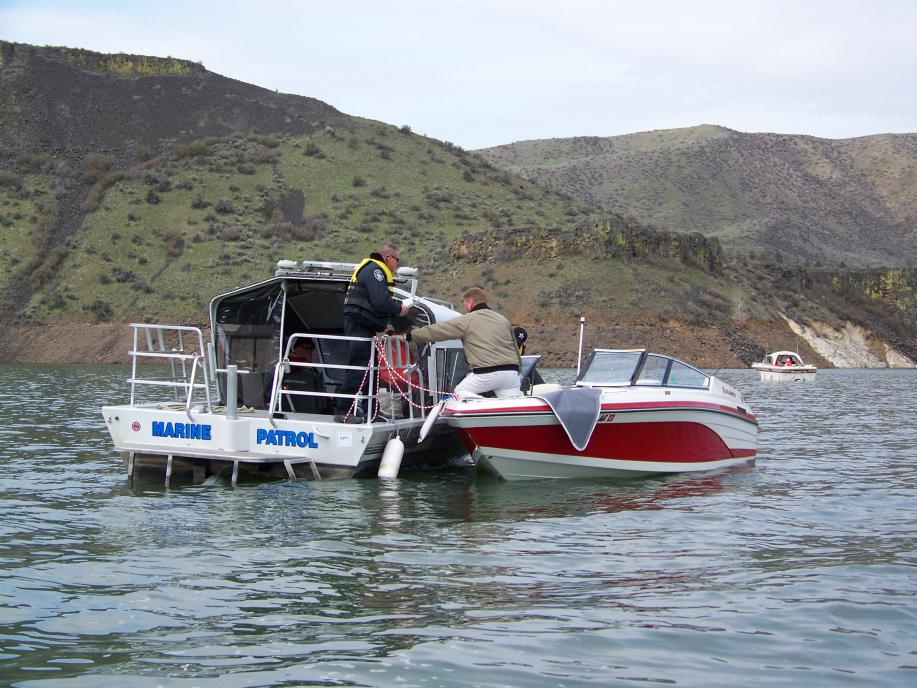 Marine Event Permit Application
Idaho law requires the person in charge of marine events to apply for a marine event permit 30 days prior to the event.  You can download an electronic copy of the application or request a hard copy of the form from your local county sheriff's office. If you download the electronic form, please save it, print it, then submit it directly to your local county sheriff's office.
Please note that events on Federally controlled waters may be subject to additional permitting by the United States Coast Guard.  Coast Guard permit applications must be submitted 135 days in advance of the event.  Some popular Federal waters in Idaho include Lake Coeur d'Alene, Priest Lake, Lake Pend Oreille, Dworshak Reservoir, Bear Lake, Snake River, Clearwater River, St. Joe River, Salmon River, Priest River and Brownlee Reservoir.  Associated tributaries for these bodies of waters may also be Federally controlled. 
-All Resources Below are for Official Law Enforcement Use Only-
Marine Law Enforcement Courses
Annual Marine Law Enforcement Academy: April 25 – May 2, 2024 in the Boise area.
 Boat Incident Report Forms
County RBS Grants
Apply for recreational boating safety grant
IDPR Equipment Requests
Request use of IDPR equipment (PWCs, Almar, or Jet Boat)
Questions:  E-Mail the MLE program
Upcoming Events
No Upcoming Events