PARK UPDATE:
Update May 2023:
As of May 1, 2023 Challis Hot Springs will operate as a unit of Land of the Yankee Fork State Park. As many know, Challis Hot Springs is a beautiful historic site and we are incredibly excited to continue to provide camping and soaking access to the state of Idaho and its visitors.
To address some initial questions:
We will honor all existing reservations through the end of the year
The music event will go on as planned
The state of Idaho has plans to potentially expand camping offerings but those decisions have not yet been finalized
Challis Area History
The first inhabitants were Native Americans attracted by abundant hunting, fishing, and natural hot springs of this fertile valley. In 1873, gold was discovered. This discovery fueled a mining boom that spanned almost three decades. It brought activity to the Yankee Fork, dotting surrounding mountainsides with campsites and small towns. A few years later, the high level of mining/ranching activity in the area warranted the establishment of a supply base. 

Challis, located in the geographical center of the State of Idaho, is the Custer County Seat and an economic center for local mines, ranches, and farms. The headquarters of the Land of the Yankee Fork Idaho State Centennial Park is located here. Major agricultural products include livestock, hay, grain and seed potatoes. Mineral resources include molybdenum, gold, silver, plus 40 other minerals in sufficient quantity to be mined commercially.

Ghost mining towns such as Custer, Bonanza, and Bayhorse are within a hours' drive on roads that climb a few thousand feet into the nearby Challis and Sawtooth Mountain Ranges. The Salmon River, long noted for salmon, steelhead, and trout, winds its way for two hundred miles entirely within the State of Idaho, flowing from Stanley to its confluence with the Snake River west of Grangeville.
Hot Pools Information
More info coming soon!
Hours of Operation and Pricing
Current hours of operation are 8 AM – 9PM, 7 days a week. The day use for swimming is open to the public with a daily fee. At this time the daily fee for swimming is $10 per person and children 5 and under are free. Anyone that is under the age of 18 years must be accompanied by an adult and must be supervised the entire time. If you have any questions please call 208-879-4442.
For the safety of our customers, the pools will be closed at the first sight of lightning or sound of audible thunder and will remain closed for 20 minutes after the last lightning is observed or thunder heard.
The larger pool is 100 by 30 feet. The target temperature for the large pool is 96 in the summer and 98-100 in the winter. The smaller hot pool is 25 by 18 feet and is kept as close to 105 as possible. Both pools are naturally supplied with hot water. Challis Hot Springs Inc. adds cold water from the campground well to control the water temperatures. This is done manually which can cause temperatures to fluctuate. Enter the water cautiously.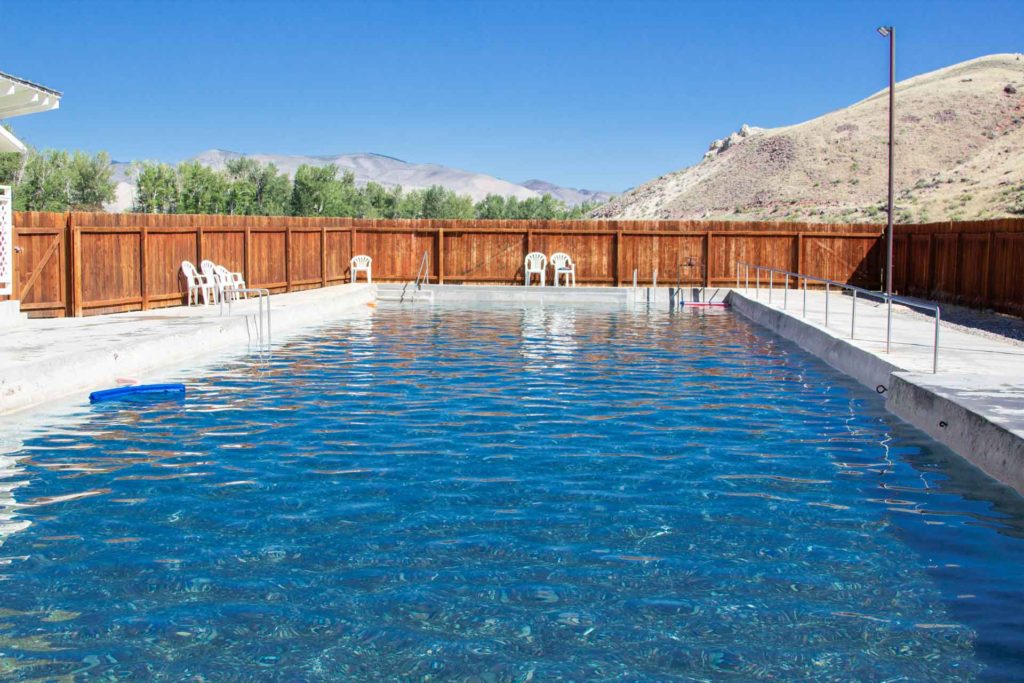 Current Conditions
Contact the Park
Address: 24424 Highway 75 | Challis Hot Springs: 5025 Hot Springs Rd
Challis, ID 83226
Phone: Yankee Fork: (208) 879-5244 | Challis Hot Springs: 208-879-4442
Hours of Operation: Yankee Fork Park Hours: 9 am - 5 pm | Challis Hot Springs Hours: 8 am to 9 pm
Email the Park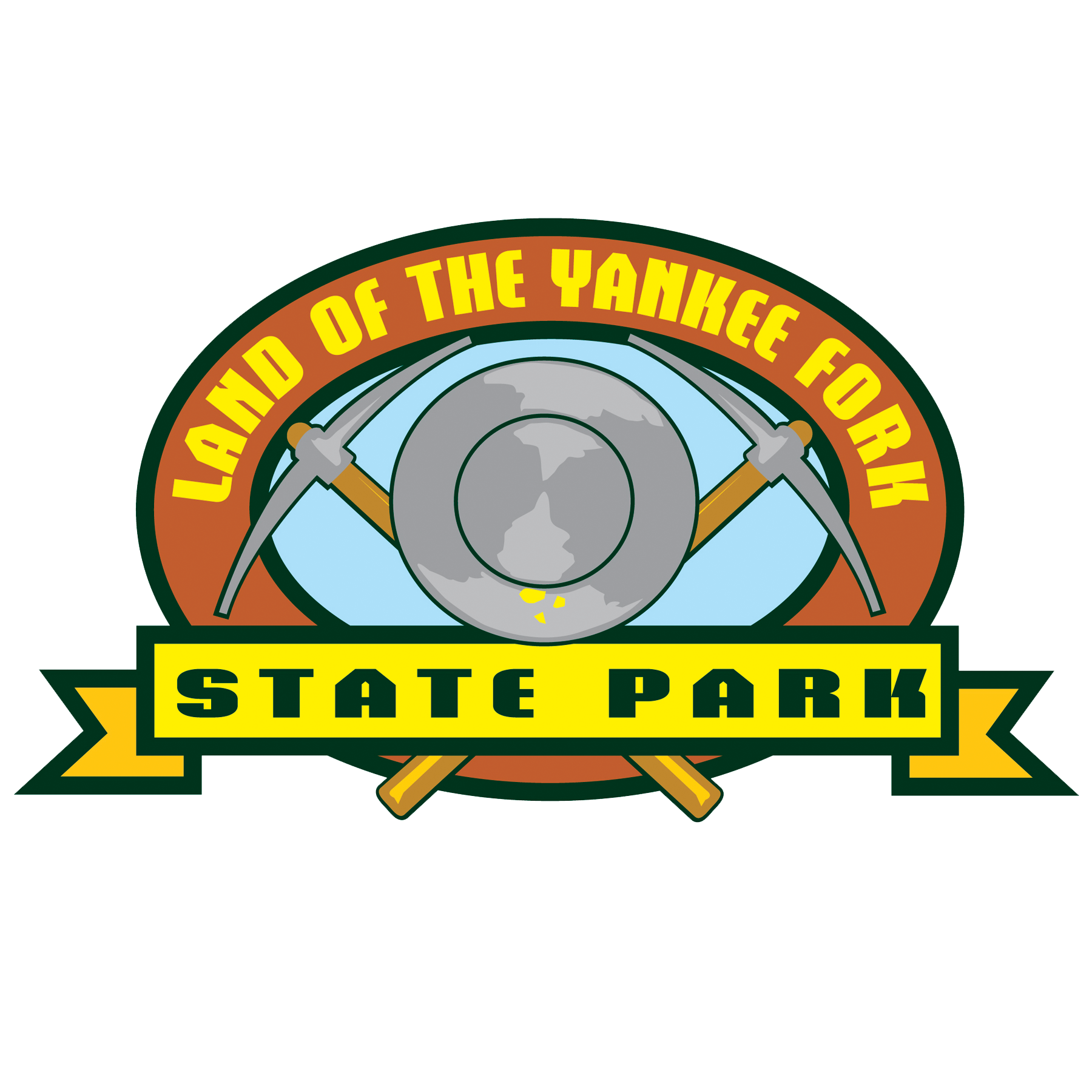 Upcoming Events
No Upcoming Events