PARK UPDATE:
Winter 2023 – 2024 Update: Due to construction, the visitor center will be closed December 22 to January 5. We anticipate being able to reopen on January 6, 2024.
Castle Rock facilities to close March 2024 – June 2024 for construction. Please plan accordingly.
Closures will be in effect from March 15 through June 15, 2024
Installation of an HVAC system for the Lodge
New siding for the Bunkhouse
New deck for the lodge
concrete sidewalk between bunkhouse and lodge
Starting Monday October 16th, the visitor center will be moving to winter hours. The visitor center will only be open Wednesday-Sunday, but the park will remain open 7 days a week.-
Park Reservations
By phone: 1-888-9-CAMPID or 1-888-922-6743
The Lodge at Castle Rock Ranch
"The Lodge" is a century-old ranch house completely remodeled to blend the quaintness of yester-year with the convenience and comforts of today. The Lodge is available year-round, and reservations are recommended.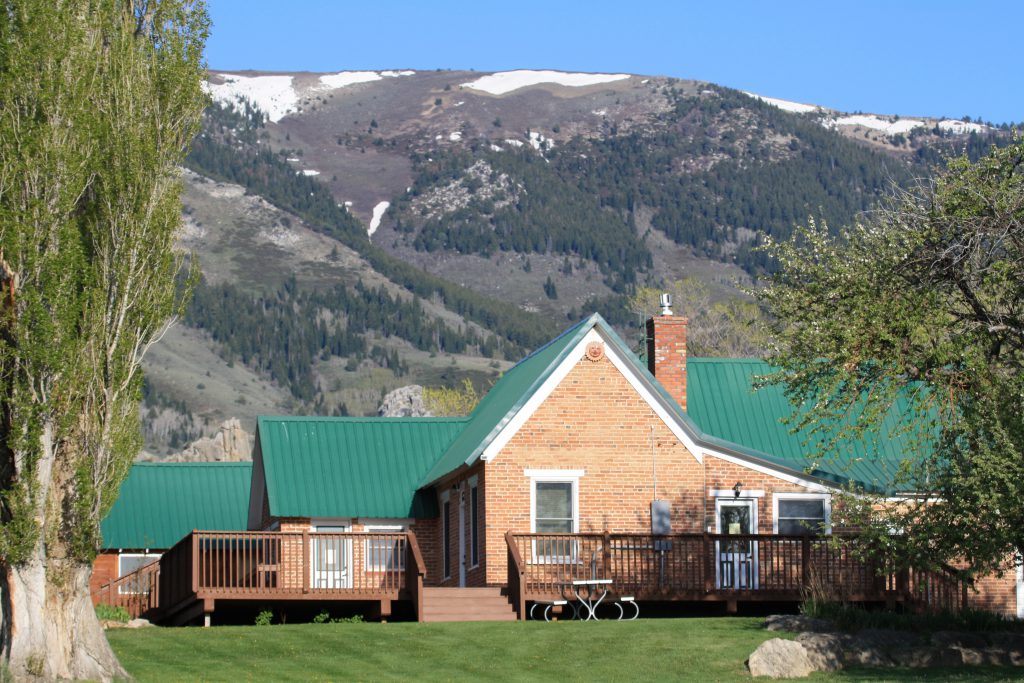 What's inside?
The Lodge offers a master bedroom with queen-size bed, flat screen TV/DVD and reading room/den. A TV room with flip-flop sofa converts into a sleeping room for two. A third sleeping room provides a double/twin bunk bed for up to three, and a fourth, "the quiet room" has a twin bed, desk, and private deck. 
Other rooms include the fully equipped kitchen, spacious bathroom with tub/shower, dining area, and living room with propane fireplace. 
Other amenities include:
Wi-Fi network
Outdoor deck, tables and seating for four people
Smart TVs
Rental Fee and Reservations
Exclusive rental of The Lodge for Idaho Resident (1-8 people) is $195 a night. For non-residents, it is $215 a night.  Campers will be required to pay the $7 per day, per vehicle or purchase an Idaho State Parks Passport or Annual Pass.
Glamping is the catchword for "glamorous camping" and a new kind of facility that is sweeping the country. The Willow Glamping Yurt, located in Castle Rocks State Park, offers upscale accommodations in a 22-foot diameter yurt. The facility includes a king size bed, quality furniture, electricity, electric fireplace, mini fridge, microwave, coffee maker, and artistic decor.  A futon provides the option of accommodating up to 4 people.
The facility sits at the end of a private drive near the Castle Rock Lodge and Bunkhouse. The yurt is relatively out of sight and yet has a five-star view of the Castle Rocks geological area as well as the 10,339-foot Cache Peak, the highest mountain south of the Snake River in Idaho. Yurt guests will enjoy the spacious deck and stairway that leads to the tumbling waters of Almo Creek and willow thickets that shelter wildlife from migratory birds to moose.
The Willow Glamping Yurt provides a different kind of experience than the lodge or bunkhouse, and it is still considered camping. For instance, the restroom is located 510 feet away, much like it would be for campers in Smoky Mountain Campground. Yurt guests are able to take showers in the campground, but must travel a couple miles to that facility. In the future new facilities may be located much closer to the yurt and bunkhouse. 
Rental Fee and Reservations
The yurt rents for $150 per night for residents and $155 a night for non-residents. Reservations can be made up to 9 months in advance by calling 888-922-6743, or online at www.reserveamerica.com. Campers will be required to pay the $7 per day, per vehicle or purchase an Idaho State Parks Passport or Annual Pass.
The Bunkhouse
Castle Rocks State Park offers "The Bunkhouse" for rent, located next to The Lodge at Castle Rock Ranch. This facility is perfect for family reunions and scout groups. The Bunkhouse offers a rustic and primitive lodging in a communal setting. Guests are housed in an open, one room building with scenic Castle Rocks as the backdrop to the experience.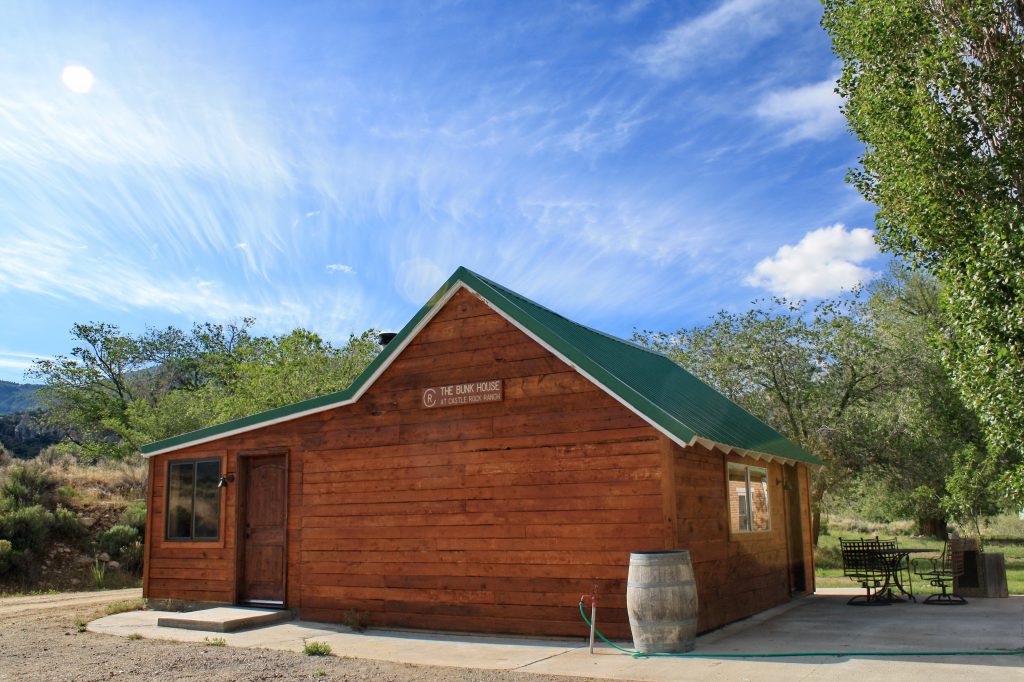 What's inside?
A comfortable 20×26-foot living area, accommodating up to 12 occupants, that consists of a kitchen/dining area and sleeping-quarters.
The Bunkhouse is equipped with electricity, a hot-water sink, and trash receptacles.  Furniture includes table, chairs, food storage hutch, and wood-burning fireplace for heating.  Three bunk-beds (twin over full), a single twin-bed, and a single full-bed (8 beds total) allows for a maximum of 12 individuals. Camp mattresses are provided on all beds. Guests must supply their own sleeping bag, cooking equipment, food, towels and other personal gear. An outside vault toilet is located near-by and showers are available at Smoky Mtn. CG.
Rental Fee and Reservations
Exclusive rental of The Bunkhouse for Idaho Resident is $120 a night.  Non-Idaho Residents is $132 a night. No more than 12 people may occupy the facility per night. All campers are subject to the $7 per day, per vehicle fee.
 *Includes sales tax
Current Conditions
Contact the Park
Address: 3035 S Elba-Almo Road (Hwy 77 Spur)
Almo, ID 83312
Phone: (208) 824-5901
Hours of Operation: Visitors Center open days a week, 8am-4:30pm | Day-use locations within state parks are open from 7 am to 10 pm, per Idaho state code 26.01.20 (5). Day-use hours may change based on park manager discretion.
Email the Park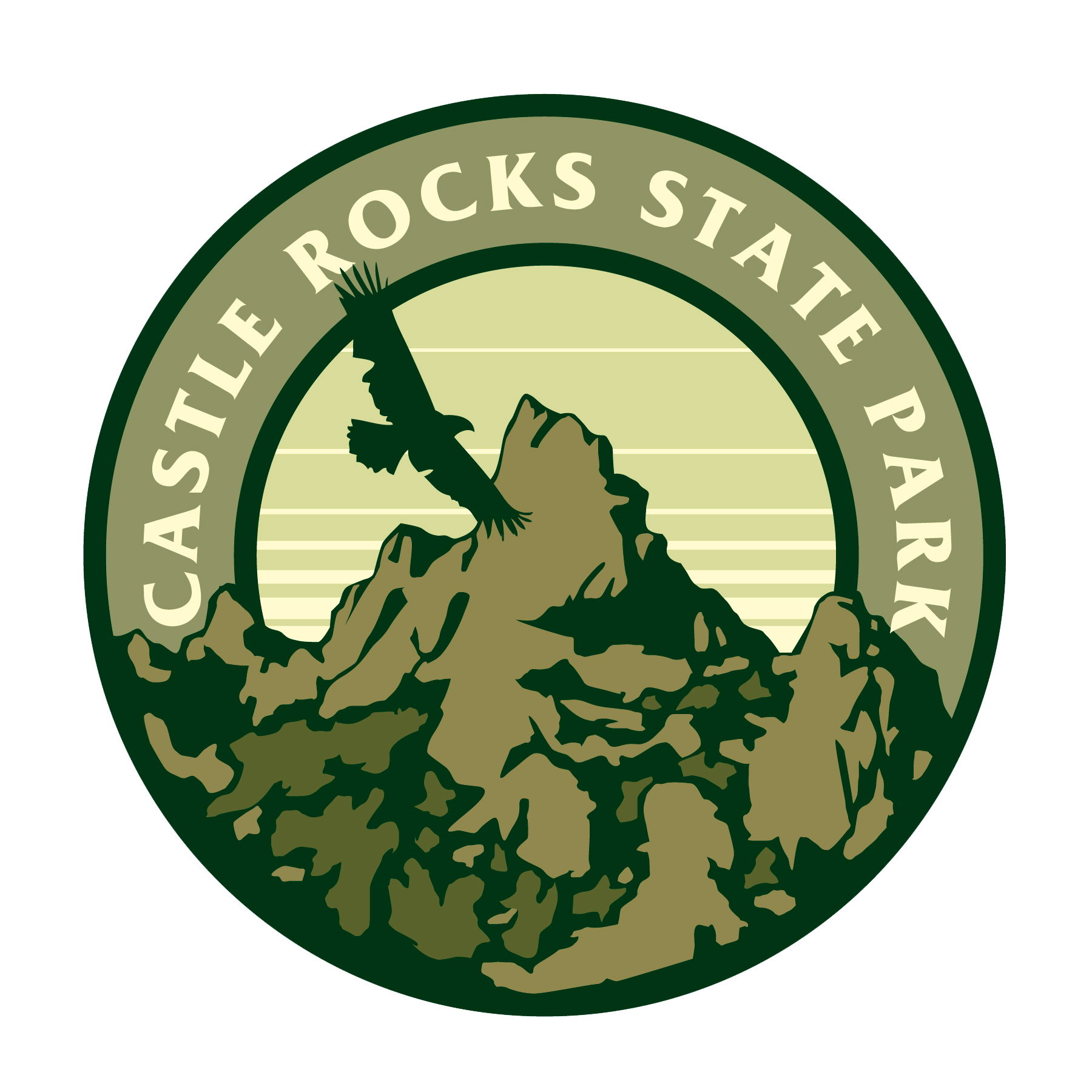 Upcoming Events