Former Idaho Parks Director Yvonne Ferrell Dies
Monday November 23, 2020
Yvonne S. Ferrell, 84, the longest-serving director of the Idaho Department of Parks and Recreation, passed away on Saturday at her home in Boise. Ferrell served 15 years as director from 1987 through 2002. Ferrell was the deputy director of Washington State Parks when she was hired, becoming the only female parks director in the nation at the time.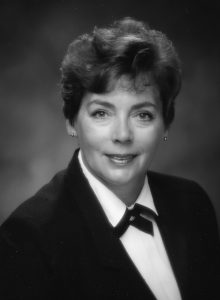 During her tenure the agency opened Dworshak, Land of the Yankee Fork, Glade Creek, Lake Walcott, Lake Cascade, Castle Rocks, and Coeur d'Alene Parkway state parks as well as the Ashton to Tetonia Trail, Trail of the Coeur d'Alenes, and Idaho's border-to-border Centennial Trail. She oversaw the development of the observatory at Bruneau Dunes State Park and led the successful effort to acquire Lakeview Village and Camp Alice Pittenger, making them part of Ponderosa State Park. Under her leadership the department developed a system of rental yurts in the Idaho City area and began placing yurts and cabins in many Idaho state parks.
Ferrell worked with the Idaho Foundation for Parks and Land and the Idaho Shakespeare Festival to develop the Festival's site along the Boise river behind the headquarters building of the Idaho Department of Parks and Recreation.
After her retirement, Ferrell served as the executive director of the National Association of State Liaison Officers for several years, worked to develop the Writers at Harriman (State Park) program for high school students, and was a founding director of Friends of Idaho State Parks.
(This release was written by Rick Just, former public information officer for the Idaho Department of Parks and Recreation.)