PARK UPDATE:
Please wear a mask and practice physical distancing for safety when visiting the park.
Coeur d' Alene's Old Mission State Park and the Sacred Heart Mission are the perfect setting for a magical, romantic wedding experience. The Mission and grounds provide a beautiful and tranquil location for an intimate wedding or a wedding with a guest list of up to 500 people.
The Mission is available for all weddings, regardless of religious backgrounds. Wedding ceremonies may be held within the Mission, which holds up to 100 guests, or in the West Courtyard where the charm of the landscape is accented by scenic vistas. Both areas provide a unique historic and sacred backdrop for your special day and are available at affordable prices.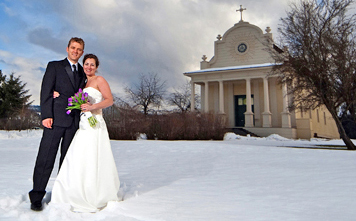 For more information on planning your wedding at Old Mission, please contact Kathleen Durfee, Park Manager, at (208) 682-3814.
My wedding at Coeur d' Alene's Old Mission was perfection. The day could have been easily ruined by the swarm of black flies that overwhelmed the property, but the staff was so helpful and we were able to change my outdoor wedding plans to an amazing indoor wedding. The price was perfect, and the vintage look was stunning. I would encourage anyone looking for a venue to take a look at the Old Mission!

We want to thank you for your help in making our daughter's wedding on August 24th a fabulous day!  Everything was just perfect and the Mission and grounds "wowed" everyone. Almost half of the guests were from the mid-west, Chicago, Cincinnati and Nashville areas, with a lot from Seattle also. Most had never been to the Old Mission – so it was special to share our part of the world with them! Again, thank you for your part in a perfect day for our family!

To all of those who helped make our wedding day at Cataldo Mission possible, thank you so very much! It was absolutely the best day of our lives, and we could not have imagined our wedding in a more perfect location. EVERYONE said how beautiful the Mission was. We love you all, and we cannot wait to come back and visit the Mission again to relive that amazing day!
Reservations may be made one year in advance and not less than 30 days prior to the wedding. A non-refundable reservcation servicew fee of $25 plus tax ($26.50) is due at the time of booking. Full payment of fee sand deposits must be in place along with a signed agreement and other application permits before the reservation is secured.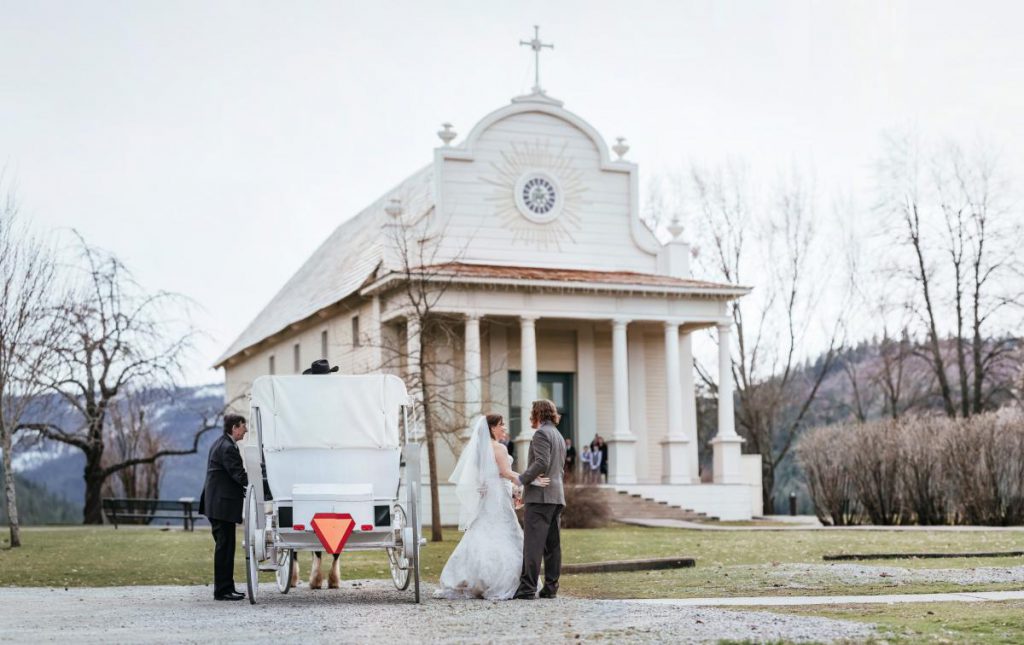 Current Conditions
Contact the Park
Address: 31732 S Mission Rd
Cataldo, ID 83810
Phone: (208) 682-3814
Email the Park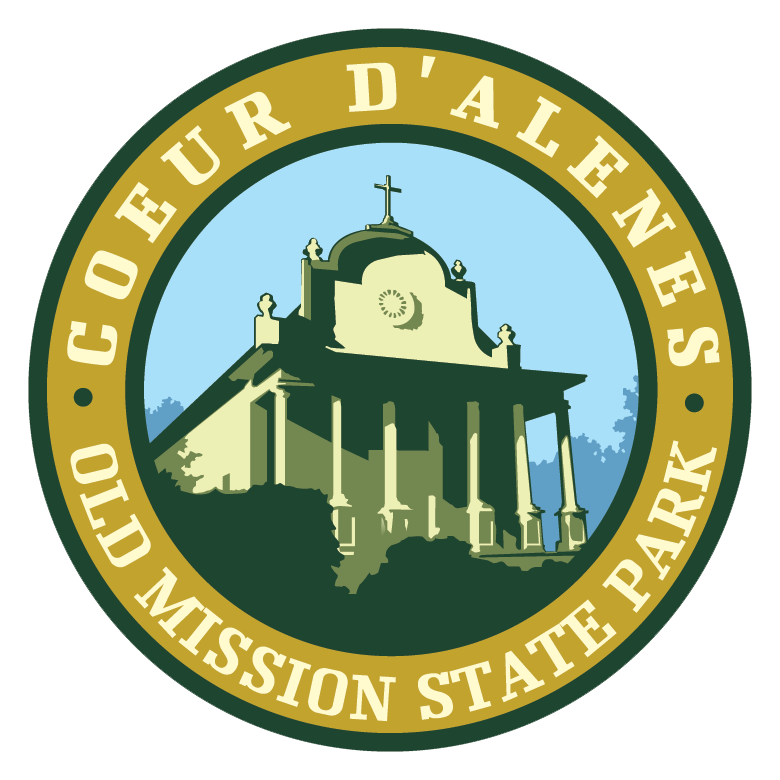 Upcoming Events
No Upcoming Events