PARK UPDATE:
March 2023 Update: 
Eagle Island State Park's drinking water system is currently being improved. To complete the project, drinking water at the park is temporarily shut off.
Flush toilets and hand washing stations are available. But we do ask that you please bring your own drinking water as you visit the park.
Regular updates will be provided as the project moves forward.
If you have any questions, please contact the park at (208) 939-0696, or by email at eag@idpr.idaho.gov
We apologize for the inconvenience and appreciate your understanding as we complete this important improvement.
Eagle Island State Park in mid-2022 enacted a new policy regarding dogs off-leash and has designated an area and trails that are open to off-leash dogs that are under the demonstrated control of their owners. Click here for details.
Current Conditions
Contact the Park
Address: 165 S Eagle Island Pkwy
Eagle, ID 83616
Phone: (208) 939-0696
Hours of Operation: Day-use locations within state parks are open from 7 am to 10 pm, per Idaho state code 26.01.20 (5). Day-use hours may change based on park manager discretion.
Email the Park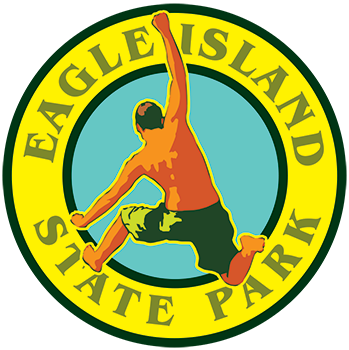 Upcoming Events