PARK UPDATE:
11/12/2020:
The restrooms and drinking fountains have been winterized for the season.
We made a few changes to help prevent the spread of COVID-19.
The park will remain open but we ask that you maintain a safe 6-to-10 foot distance from anyone that is not in your immediate group or family
Do not gather in groups of 10 people of more
The entry kiosk will be closed for the safety of our staff. If you do not have a park passport, please use the self-pay box.
We advise that all visitors keep their children off of the playground equipment
We encourage you to get out and enjoy nature, but please do so responsibly and respectfully of others.
General Information:
Pack-It-In, Pack-It-Out Policy: Many trash bag roll stands have been placed throughout the park. Several dumpsters have been placed in the parking lot for your use.
Shelter reservation fee is Non-Refundable.
Groups of 100-150 must reserve both the Kestrel and Osprey shelters.
Groups of more than 150 must apply for a Group Use Permit (GUP).
All motor vehicles entering the park must pay the $5.00 entrance fee or display a valid Idaho State Parks Passport.
Amplified music shall not exceed a maximum of 65 decibels at 100 feet distance.
The park closes at sunset.
Pets must be on a leash at all times and owners are responsible for pet clean up.
Cleanup of tables and shelter area is the responsibility of the reserving party.
The person making this reservation is responsible for informing all group members, caterers, and rental companies of the above information.
Bounce houses are only allowed at the Kestrel and Osprey shelters. (1 maximum).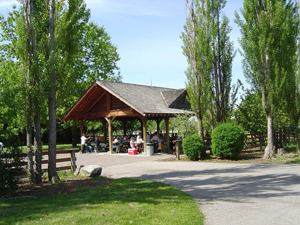 Harrier Shelter
$120.00 pe rday / 100 people maximum
Size of Shelter:  Length 36 feet and Width 26 feet
One grill that is 36" x 38"
6 tables 15 feet long
Electricity is available-four outlets
Water is available 40 feet away
Kestrel Shelter
$120.00 per day / 100 people maximum  
Size of Shelter:  Length 30 feet and Width 40 feet
One grill that is 36" x 38"  
8 tables: Four 8 feet long and four 15 feet long  
Electricity is available-four outlets  
Water is available 40 feet away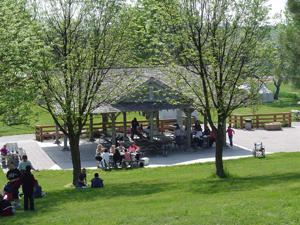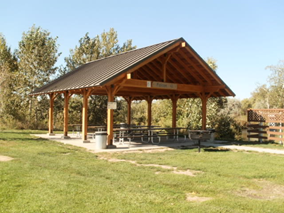 Falcon Shelter
$60.00 per day / 50 people maximum
Size of Shelter:  Length 31 feet and Width 27 feet
One grill that is 33″ x 32″
3 tables 15 feet long
Electricity is available-four outlets
Water is not available
Osprey Shelter
$60.00 per day / 50 people maximum  
Size of Shelter:  Length 31 feet and Width 27 feet  
One grill that is 33″ x 32″  
3 tables 15 feet long  
Electricity is available-four outlets  
Water is not available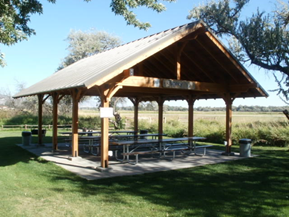 Current Conditions
Contact the Park
Address: 165 S Eagle Island Pkwy
Eagle, ID 83616
Phone: (208) 939-0696
Email the Park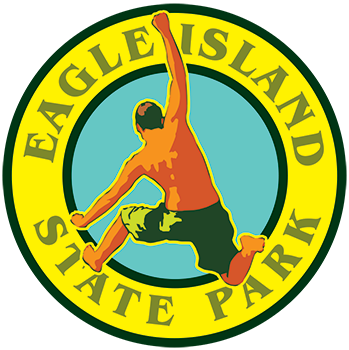 Upcoming Events
No Upcoming Events