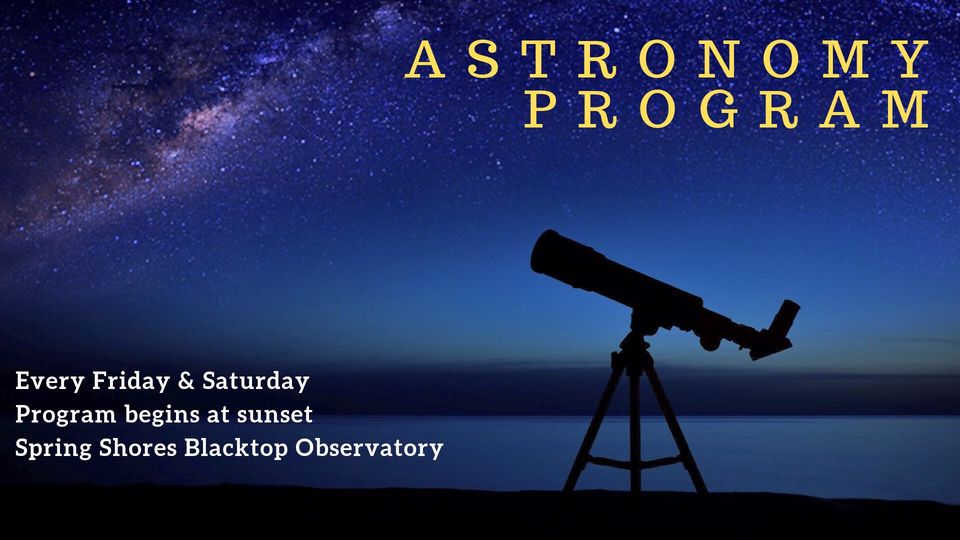 Stargazing at Spring Shores Marina
Come take a look at the night sky with us!
Every Friday and Saturday night.
Times: Sundown to Midnight
Place: Spring Shores "Blacktop Observatory" at the east end of the east parking lot at Spring Shores State Park.

Directions: Take Idaho 21 to More's Creek bridge and turn right immediately after crossing it. (Just north of milemarker 17). Park entrance is about one quarter mile to your right. Turn left after park entrance and proceed towards end of parking lot.
Note: There will be no program if there is rain or skies are overcast. Scattered clouds is not a problem.