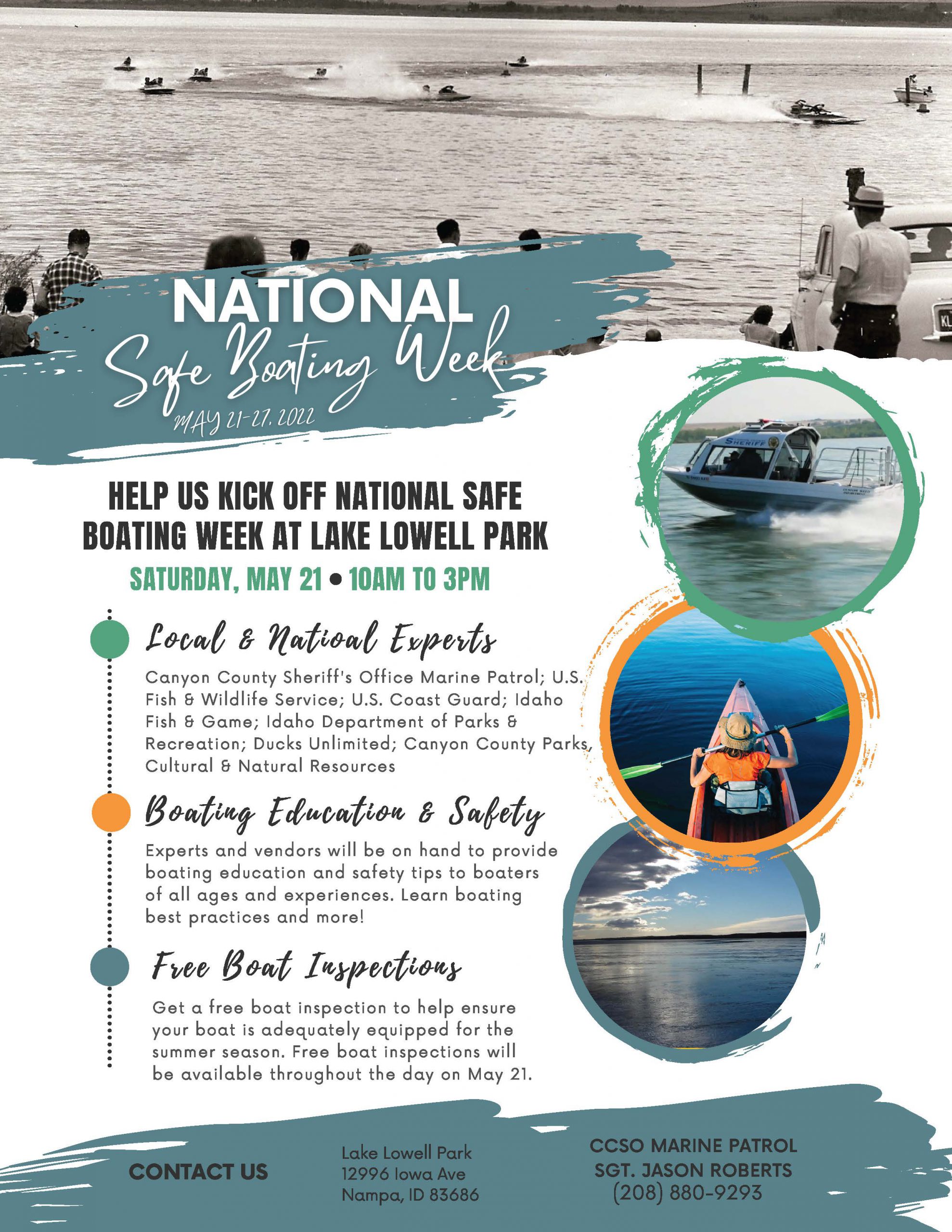 National Safe Boating Week at Lake Lowell Park
HELP US KICK OFF NATIONAL SAFE BOATING WEEK AT LAKE LOWELL PARK
SATURDAY, MAY 21 10AM TO 3PM
Local & National Experts
Canyon County Sheriff's Office Marine Patrol; U.S. Fish & Wildlife Service; U.S. Coast Guard; Idaho Fish & Game; Idaho Department of Parks &Recreation; Ducks Unlimited; Canyon County Parks, Cultural & Natural Resources
Boating Education & Safety
Experts and vendors will be on hand to provide boating education and safety tips to boaters of all ages and experiences. Learn boating best practices and more!
Free Boat Inspections
Get a free boat inspection to help ensure your boat is adequately equipped for the summer season. Free boat inspections will be available throughout the day on May 21.
CONTACT US
Lake Lowell Park
12996 Iowa Ave
Nampa, ID 83686
CCSO MARINE PATROL
SGT. JASON ROBERTS
(208) 880-9293