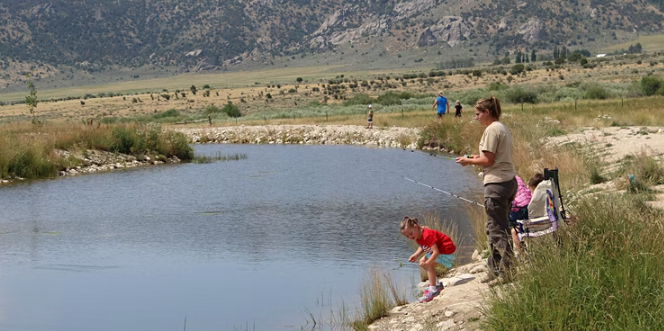 Kid's Fishing Tournament at Castle Rocks Pond
July 30, 2022 – 10 am to 3 pm
Location: Pond at Castle Rocks
Species: Rainbow Trout
Tournament Groups:
Guppies – Ages 4 to 6
Brookies – Ages 7 to 10
Sturgeons – Ages 11 – 18
Register On-Site on July 30 at 9:30 am or Register Early Via EventBrite (click here)
**Prizes**
1st Place – Fishing pole/reel combo
2nd Place – Tackle box
Grab bag prize for each goldfish you catch!!
Official weigh-ins will be recorded at the ranger tent. Winners from each group will be announced starting at 3:15 pm.
Don't have your own equipment? Don't worry! The park will have poles and bait available for any child that wants to participate.
Questions? Call the Visitor Center at: 208-824-5910