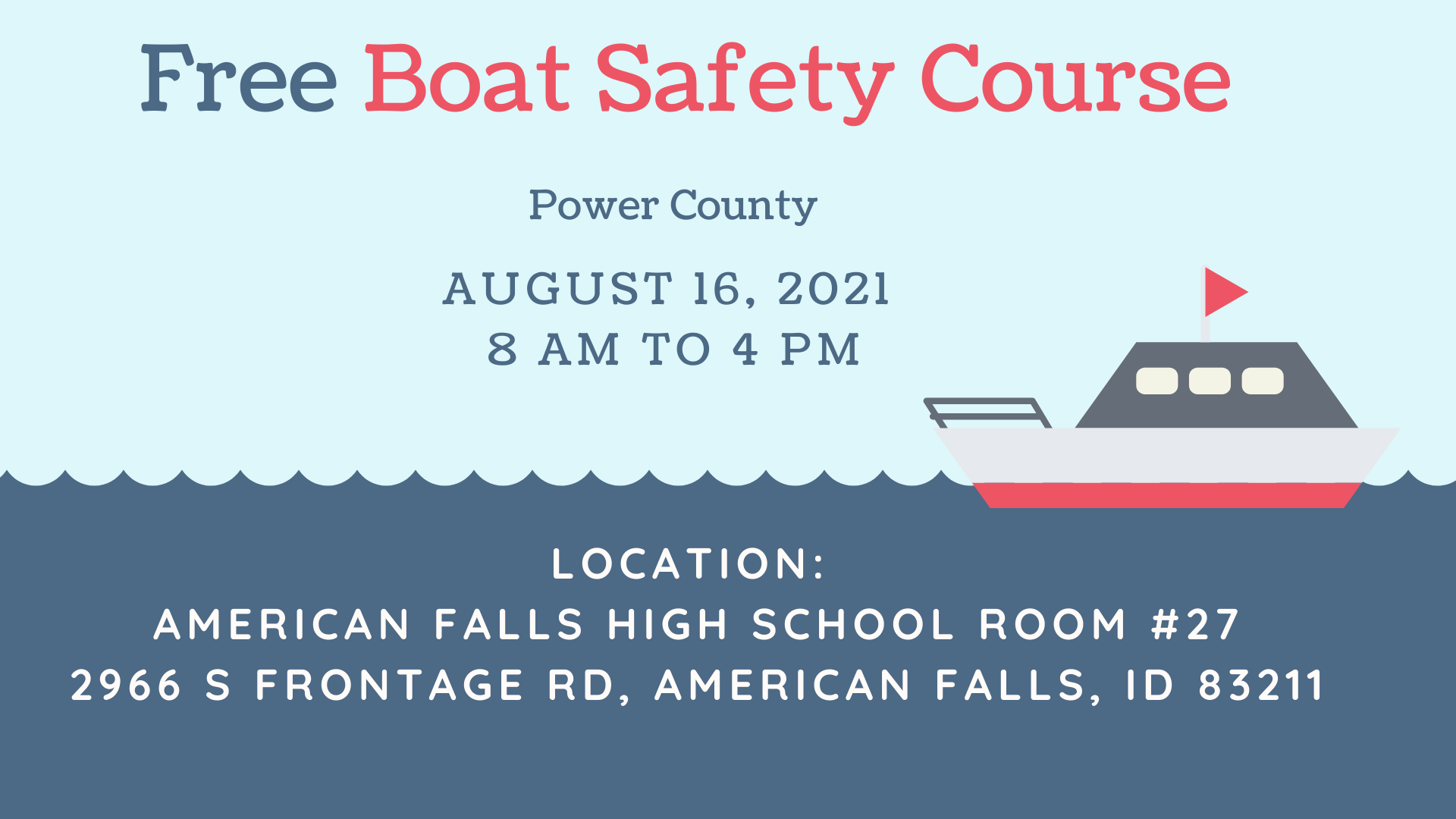 Free Boat Safety Class – Power County
The Power County Sheriff's Office is offering Boat Idaho safety class which will be held on August 16, 2021. These classes are free to the general public and provide details on Idaho boating laws, general boating information, safety and boat operator responsibilities.  Participants that pass the exam at the end of the class will be issued an official Idaho Boater Education Card.  Contact the instructor to reserve a seat.
The class will be located:
American Falls High School Room #27
2966 S Frontage Rd, American Falls, ID 83211
To sign up students can contact Power County Dispatch at 208-226-2311.
The class will be from 8 am to 2 pm