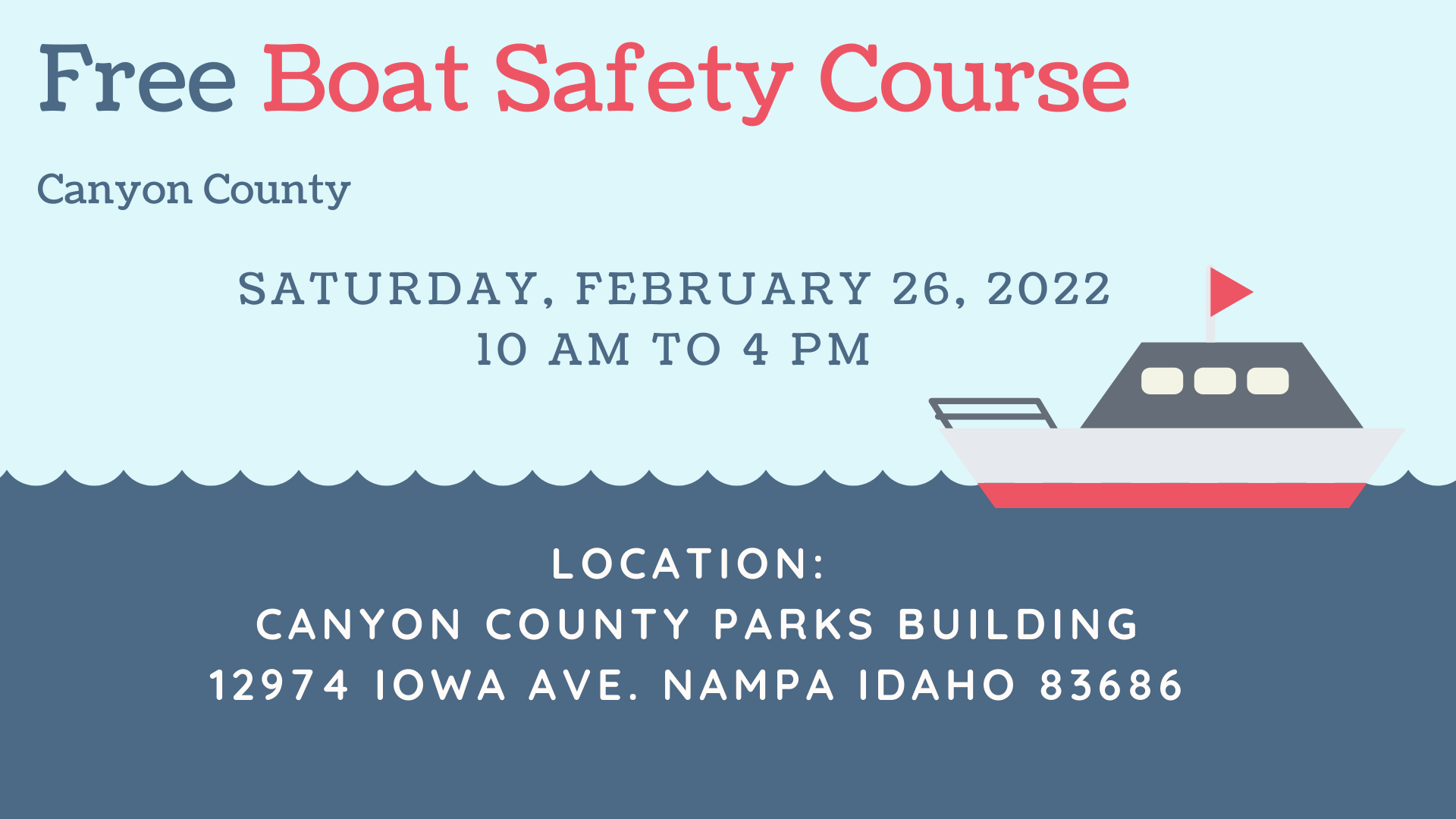 Free Boat Safety Class – Canyon County
Nampa Idaho — February 26th from 10am – 4pm, the Canyon County Sheriff's Office Marine Patrol Division are offering a free boat safety course for those who want to complete the Boater Safety Course before the summer heat arrives.
The introductory course will be taught by Canyon County Sheriff's Office at the Canyon County Parks building, located at 12974 Iowa Ave. Nampa Idaho 83686. Attendees will learn information about boats and maintenance, information to make their boating experience safer, Idaho boating laws, and tips on how to be a more courteous boat operator.
The course is open to all, regardless of experience, and attendees who complete the course will earn their boater education safety card. Those interested can register by emailing Sgt. Jason Roberts at jason.roberts@canyoncounty.id.gov