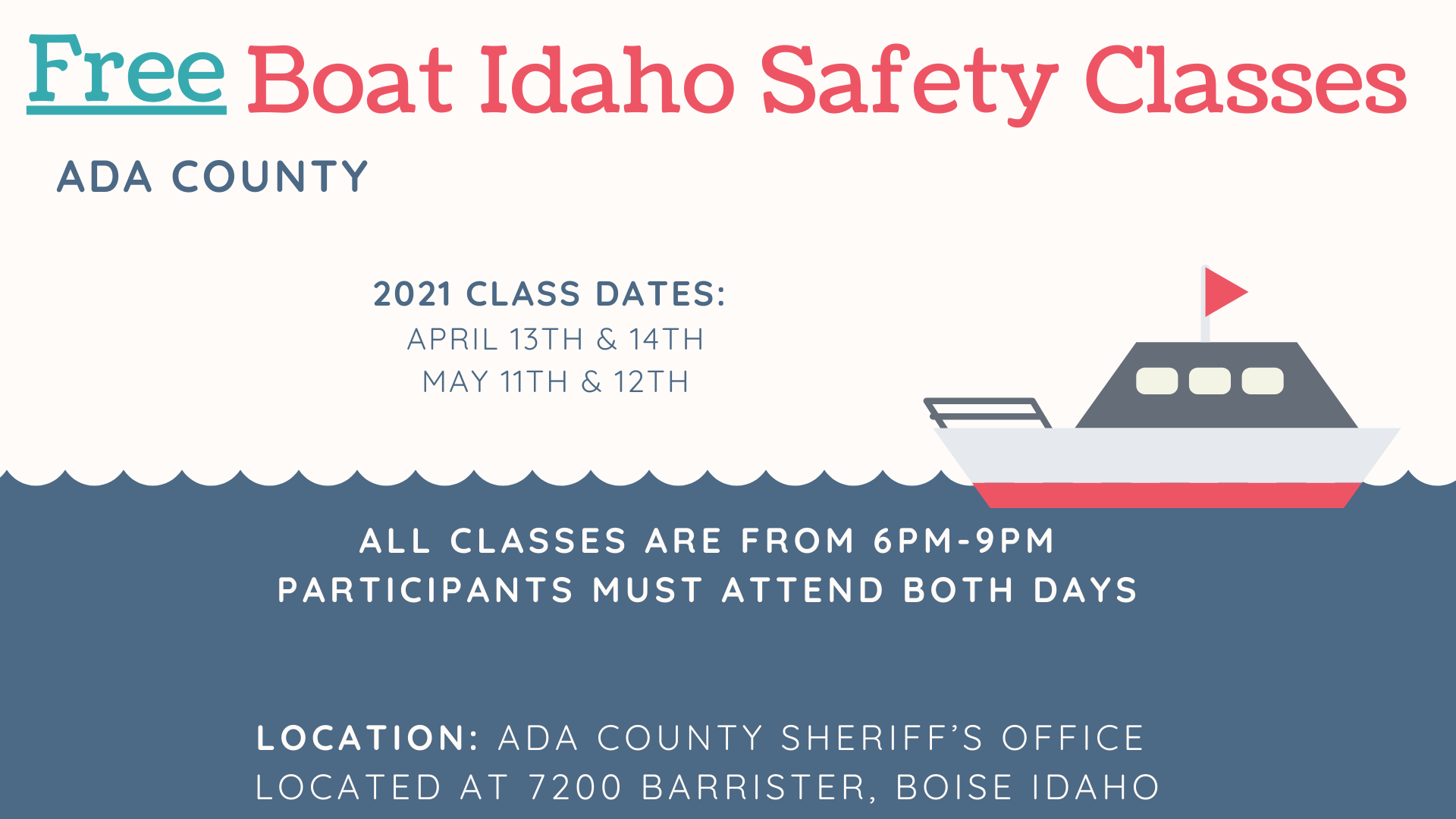 Free Boat Safety Class – Ada County
Ada County is offering the Boat Idaho safety class on May 11th and 12th from 6pm to 9pm MST. Attendees must attend both classes. These classes are free to the general public and provide details on Idaho boating laws, general boating information, safety and boat operator responsibilities. Participants that pass the exam at the end of the class will be issued an official Idaho Boater Education Card. Contact the instructor to reserve a seat.
The classes will be located at Ada County Sheriff's Office | 7200 Barrister, Boise Idaho. Training will be held in Training Annex A located in the double doors to the right of the flagpole as you approach the main entrance. The double glass doors have a large blue "Civil Department" sign above them.
Contact Sgt. Kevin Lowry 208-919-8659 and klowry@adacounty.id.gov
The classes will be held from 6 PM to 9 PM.